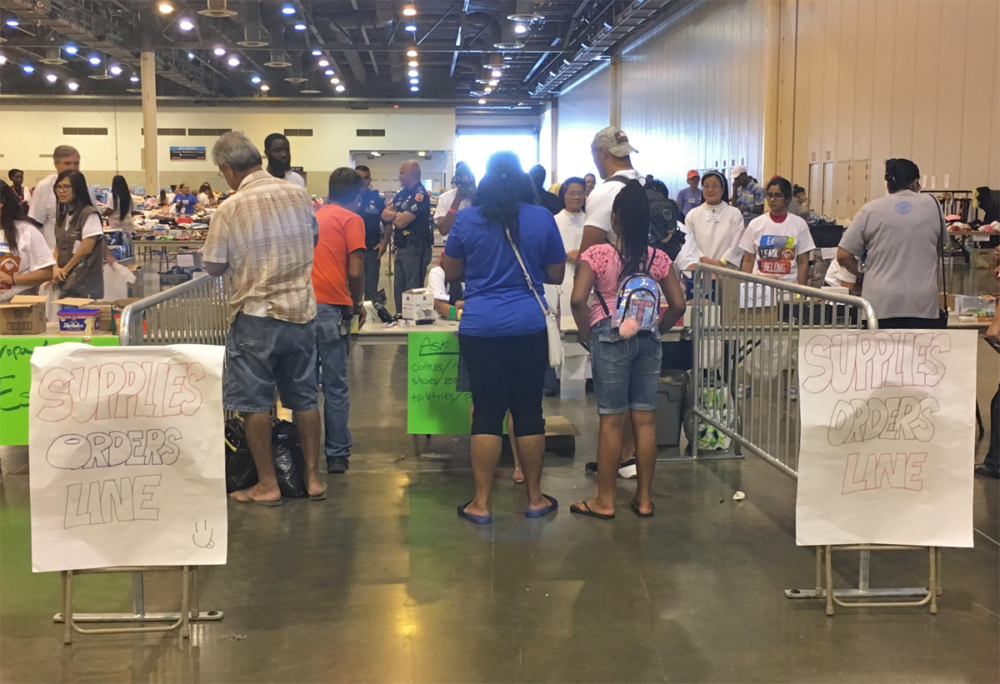 On Thursday's Houston Matters: As another day unfolds of recovery from unprecedented flooding across Greater Houston, we update you on the latest on relief efforts. What are the greatest needs for relief organizations — both now and in the coming days and weeks? Plus we check in on the status of roads and highways around the region.
Then, Michael Hagerty reports live from the shelter at NRG Center, which started the day with around 900 evacuees but is expected to accept roughly another 700 by day's end.
Also, from safety concerns at area chemical plants to a potential spike in gas prices, we examine how Harvey is affecting Houston's oil and gas industry.
And we discuss the present and future mental health crisis many Houstonians and first responders might face in the aftermath of recent trauma and fatigue.
We offer a free daily, downloadable podcast here, on iTunes, Stitcher and various other podcasting apps.