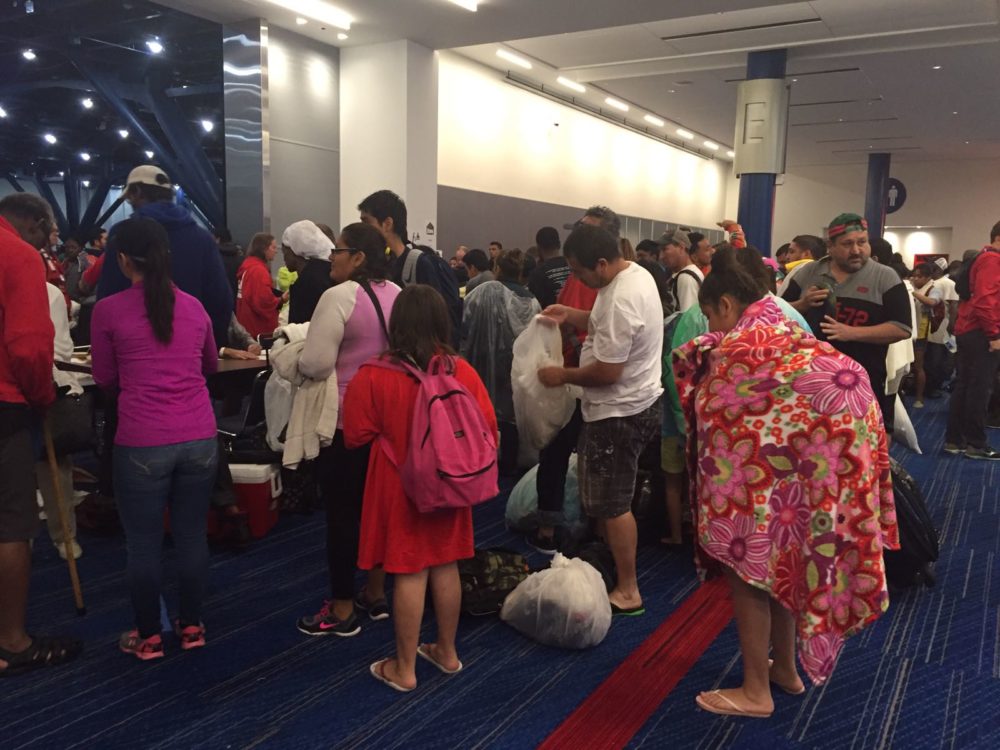 On Tuesday's Houston Matters: We continue to follow the latest developments around Greater Houston as remnants of Harvey linger over the region.
We learn the very latest on shelters and evacuations from Francisco Sanchez from the Harris County Office of Homeland Security and Emergency Management. Then, we get an update on Harvey's track from Dan Reilly of the National Weather Service.
Also, we check in with News 88.7 reporters all over the region who've been talking with Houstonians impacted by this unprecedented severe weather. We check in with Gail Delaughter, Laura Isensee, and Al Ortiz.
We also learn about a new round of flooding problems in Galveston from Daily News reporter Samantha Ketterer.
Plus, we learn why one environmental group is concerned about the impact Harvey's having on our air quality. And we discuss how firefighters, local businesses — and even rock band Coldplay — are reacting to Harvey.
Finally, Gray Matters columnist Cort McMurray joins us to discuss five things non-Houstonians should know about Houston and Harvey.
We also welcome your stories from wherever you are. Join the conversation at talk@houstonmatters.org or tweet us @HoustonMatters. Use the hashtags and #Harvey and #HoustonStrong.