More rain has fallen on Houston Monday morning. The list of shelters continues to grow for those who require aid.
If you have a group that needs to be taken to a shelter, you're asked to call: 713-426-9404.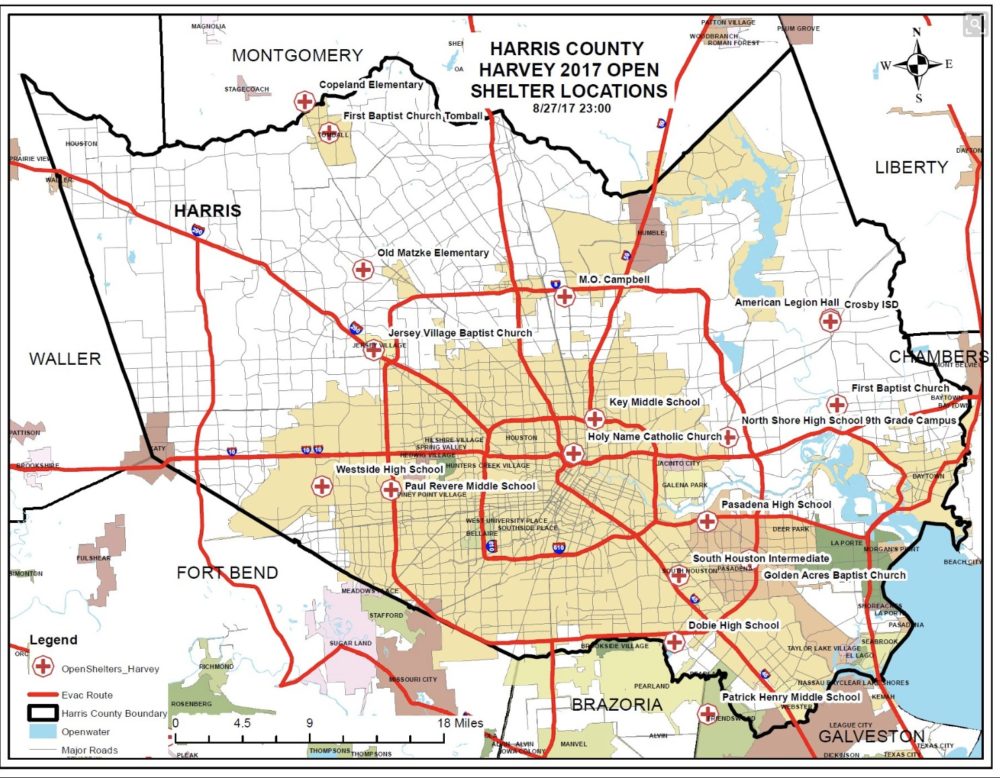 RED CROSS SHELTERS
Houston – MO Campbell Education Center – Aldine Bender Rd
Galveston. Bay Harbor Methodist Church
Sealy — Knights of Columbus on Hwy 90 west..
Richmond – Sacred Heart Catholic Church..
Pasadena — Golden Acres Baptist Church Tomball — First Baptist Church on Oxford Street.
Huntsville — Walker County Storm Shelter on State Highway 75 N. and Huntsville High School on F-M 2821 ..
HOUSTON
Islamic Center/Masjid Al-Mustafa: 17250 Coventry Park Dr, Houston, TX
Islamic Center/Masjid Al-Sabireen: 610 Brand Lane, Stafford TX
Islamic Center/Masjid Abu-Bakr: 8830 Old Galveston Rd, Houston TX
George R. Brown Convention Center: 1001 Avenida De Las Americas, Houston, TX (Click here for more.)
Officials say they have opened nine shelters throughout the area to assist.
FRIENDSWOOD
The City Activities Building: 416 Morningside Drive, Friendswood, TX
BASTROP COUNTY
First United Methodist Church Shelter: 1201 Main St., Bastrop City, TX
BRAZORIA COUNTY
Angleton ISD: 1900 N. Downing, Angleton, TX
Red Cross Shelter at Living Stone Church: 1401 Victory Lane, Alvin, TX
HARRIS COUNTY
MO Campbell Center Shelter: 1865 Aldine Bender in District 2
Gallery Furniture 6006 North Freeway Houston, TX 77076
If you can, residents who need to take shelter are encouraged to bring the following items:
– Prescription/Emergency medication
– Medical equipment, i.e. Oxygen tanks, wheelchairs
– Extra clothing
– Pillows, blankets, sleeping bags
– Toiletries
– Baby food, formula, diapers
– Flashlights and extra batteries
– Snacks
– Pets WITH carriers, as well as leashes, food, food bowls
– Important paperwork
For more information visit readyharris.org
Source KHOU