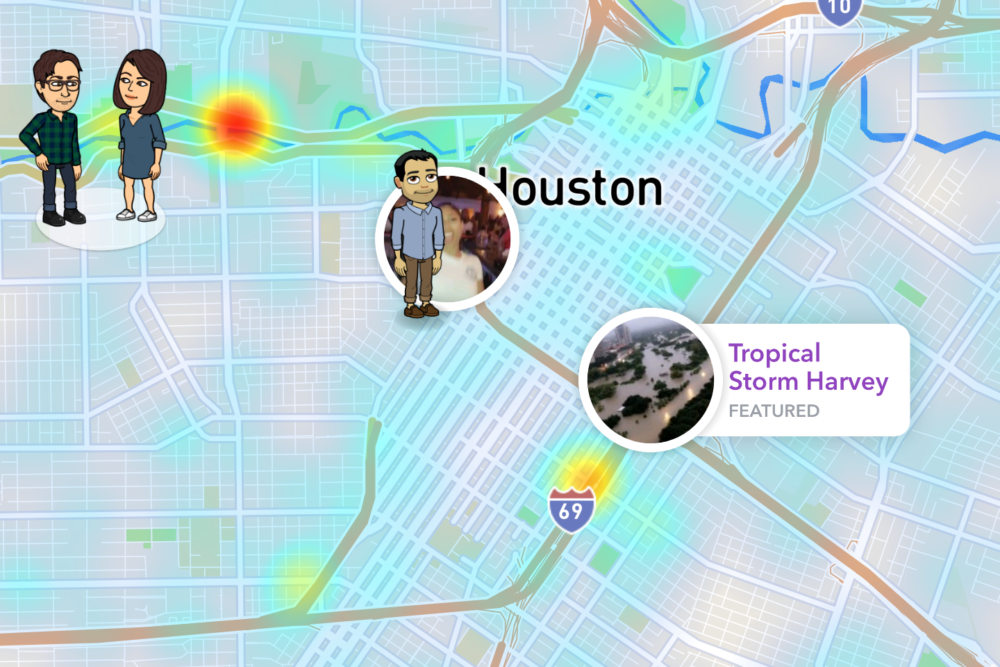 As Harvey continues to pour into Houston, many areas in the cities are facing extreme flooding.
While Houstonians are hunkering down and sitting tight, Snapchat, the social media image sharing app, has become an invaluable tool in monitoring the city and different areas of high flooding activity.
In the Snapchat app, while in camera mode, instead of taking a picture use your fingers to zoom out, and you will enter the map.
Here you can heat maps indicating areas of high activity, and you can tap any spot on the map to see what people are sharing in the area.
In times such as this it is important to use every option to stay informed and be aware.