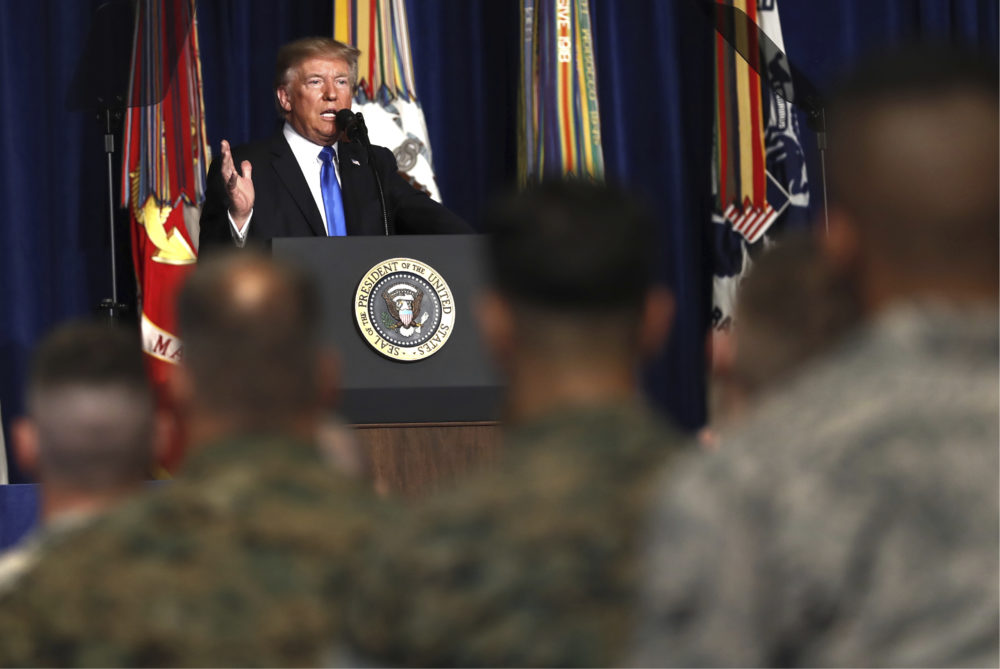 On this episode of Party Politics, co-hosts Jay Aiyer and Brandon Rottinghaus talk about these tumultuous topics in the week's political news:
Trump Chief Strategist Steve Bannon is out: Is that good, bad, or ugly?
Mar-a-Lago fundraisers are cancelled / Kennedy Center Honors will happen with no Trump
DNC and RNC fundraising
Trump in the Valley of the Sun: Sen. Jeff Flake and Sheriff Joe Arpaio
Then the profs talk about Afghanistan. Will there be new direction in US involvement there, or more of the same? By the way, don't forget to listen to our weekly Texas-centered episodes, too!
Party Politics is produced by Dacia Clay, Edel Howlin and Laura Lucas. Our audio engineer is Todd Hulslander.