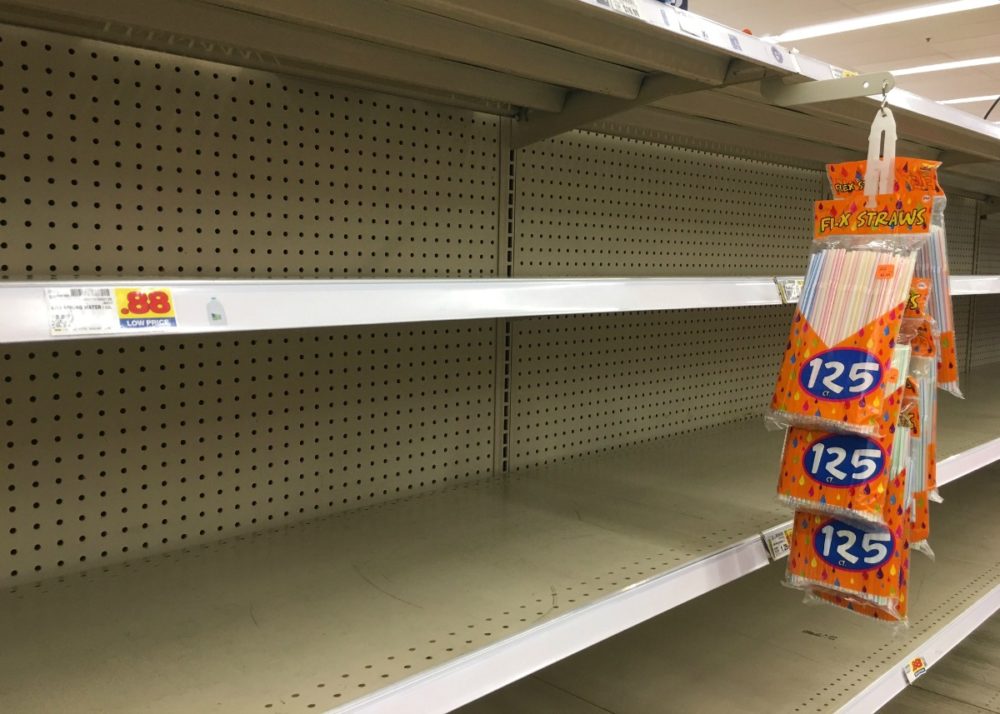 Tropical Storm Harvey is gaining strength and could become a hurricane before making landfall Friday. What's in store for Greater Houston? We find out by talking to several guests.
Jeff Lindner updates us on the latest timeline for landfall and what areas of the region could be hit hardest. Lindner is a meteorologist with the Harris County Flood Control District.
Then, some are already comparing the storm to 2001's Tropical Storm Allison. News 88.7's Ed Mayberry joins us to draw comparisons. In addition to covering Allison, Mayberry lost his home to the storm.
Then, we turn to some experts to tell you how to prepare for Harvey. Lex Frieden advises those with disabilities how to prepare for the storm. Frieden is a professor at the UTHealth School of Biomedical Informatics and the director of the Independent Living Research Utilization Program at TIRR Memorial Hermann.
And then we turn to Dr. Lori Teller with the Meyerland Animal Clinic who helps us know how keep our pets safe in severe weather.