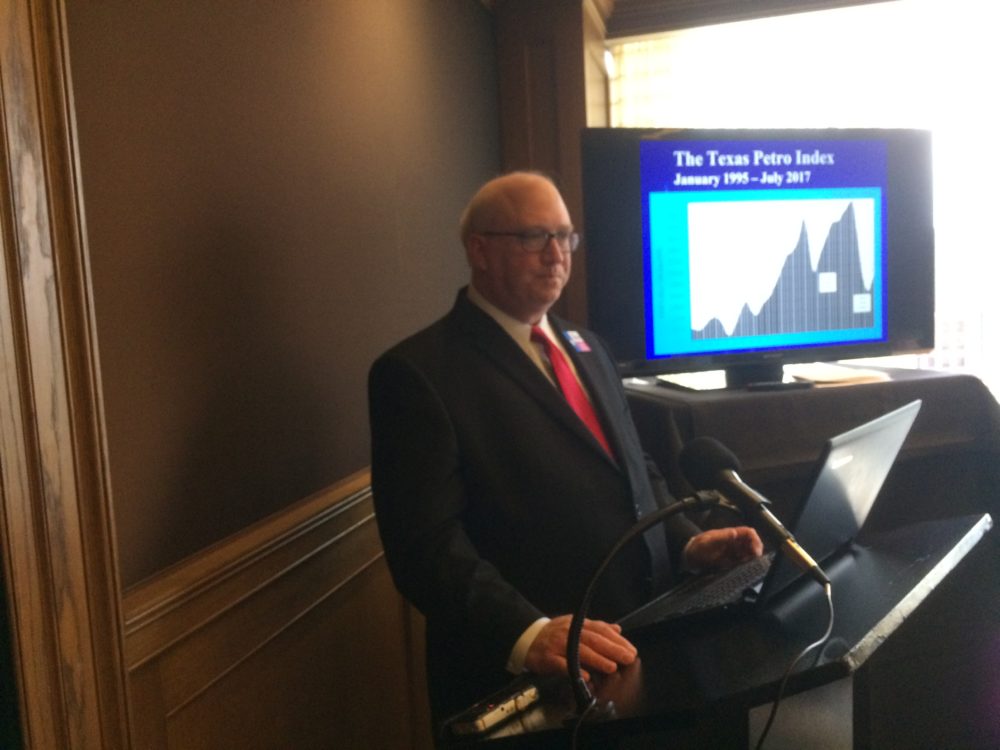 Predicting the course of the oil economy isn't easy – there are too many unpredictable factors.
But Texas Alliance of Energy Producers economist Karr Ingham's Texas Petro Index provides a pretty good picture of the state of the industry. It's based on indicators such as oil prices, jobs and number of drilling permits issued.
"The rig count is dramatically higher than it was at its low point last year," Ingham said at a midyear press briefing at the Petroleum Club of Houston. "The number of drilling permits has sharply improved this year compared to last, and we've added 20,000 plus employees to that industry after losing over 100,000 of them in the two years before that."
Ingham expects the momentum to continue for the remainder of 2017.
He wouldn't try to predict where the price of oil is going but pointed out it hasn't changed substantially in more than a year.
"I think the industry can probably do pretty well at 40 to 50 bucks a barrel in terms of crude oil," he said. "And they have proven this by expanding activity levels to the extent that they have. But it's not going to last forever."
He said Texas is on track to set all-time oil production records. On the flipside, he said, this is keeping the price per barrel low, even as OPEC countries have cut production.