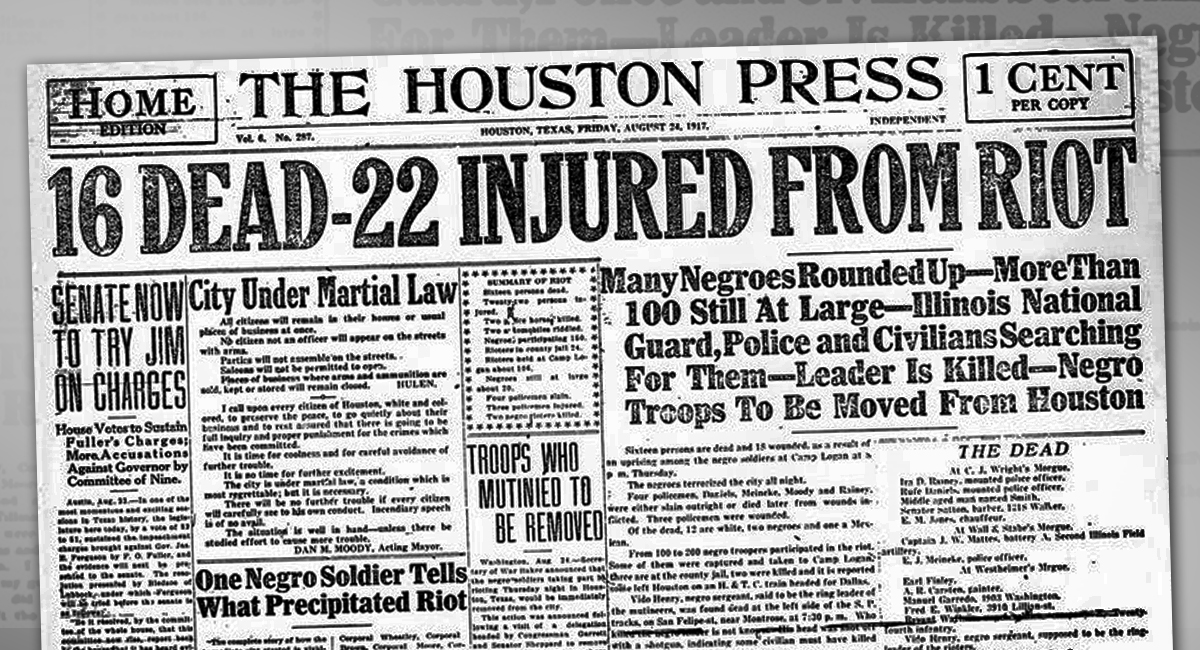 This morning, tombstones were placed at College Park Cemetery, and a historical marker was rededicated at Memorial Park, where 100 years ago today, on Aug. 23, 1917, the Camp Logan riots took place in Houston.
It was a night of racially charged violence and murder that left many dead and led to the execution of more than a dozen black soldiers. The incident is featured in the PBS documentary series The Great War, a three-part documentary on World War I from the series American Experience. The film back in April, coinciding with the 100th anniversary of America entering the war.
On this 100th anniversary of the infamous event, we revisit a conversation Michael Hagerty had with Dr. Adriane Lentz-Smith, an associate professor of history at Duke University. She's featured in the series and told him about the riots and their legacy today.
MORE: Historical Marker, Head Stones Commemorate 1917 Riots