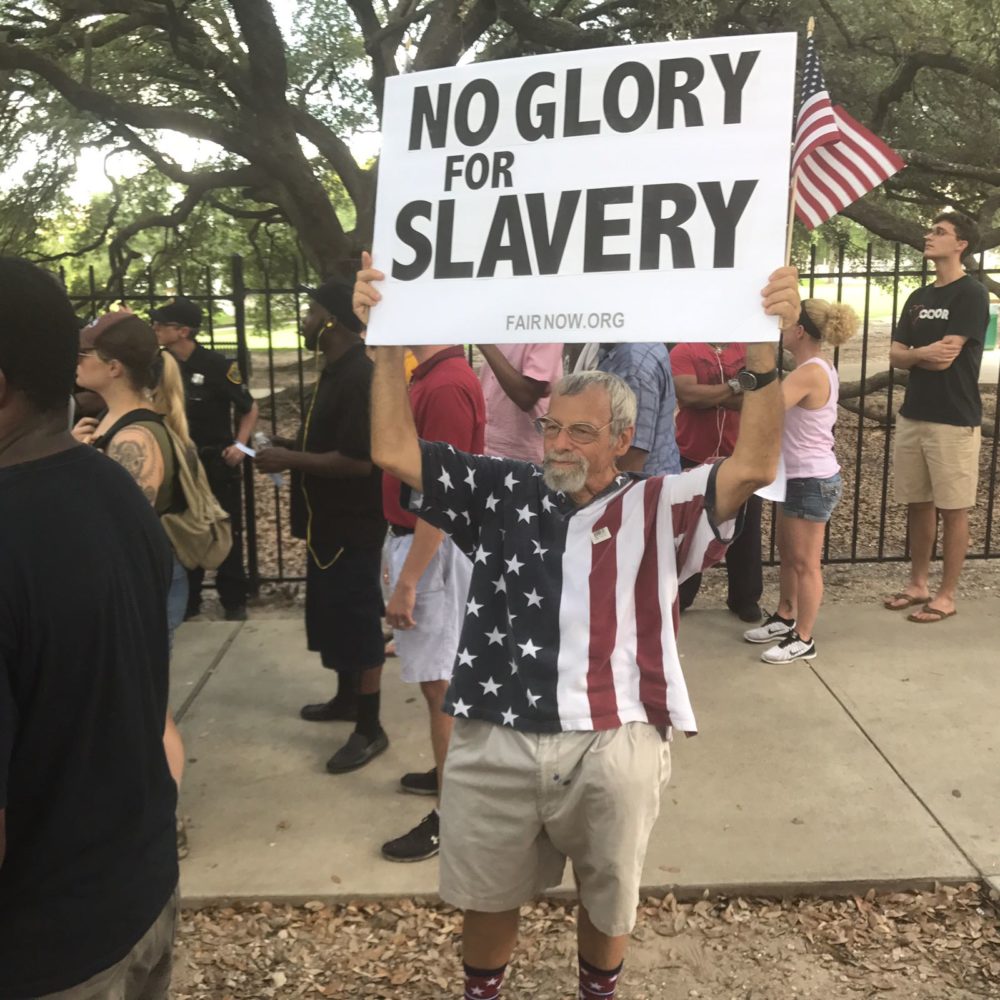 The Houston Chronicle reports a Houston man has been arrested for allegedly trying to plant explosives at a Confederate statue in Hermann Park.
A 25-year-old man was taken into custody Monday (Aug. 21) for attempting to destroy the General Dowling Monument located in Hermann Park, according to the office of Acting U.S. Attorney Abe Martinez. A complaint was filed in Houston federal court Monday charging Andrew Schneck.
And across Texas this weekend, symbols of the Confederacy fell — the latest at the University of Texas in Austin — where crews took down four Confederate statues overnight.
READ: FULL STATEMENT FROM UT PRESIDENT
Three of them have been moved to the university's Dolph Briscoe Center for American History. The center's executive director, Dr. Don Carleton, joins us to explain which of the four statues are now at the center and what's planned for them.
And, we hear what protesters and counter-protesters had to say at this weekend's rally here in Houston, where the "Spirit of the Confederacy" statue remains in place Sam Houston Park downtown.