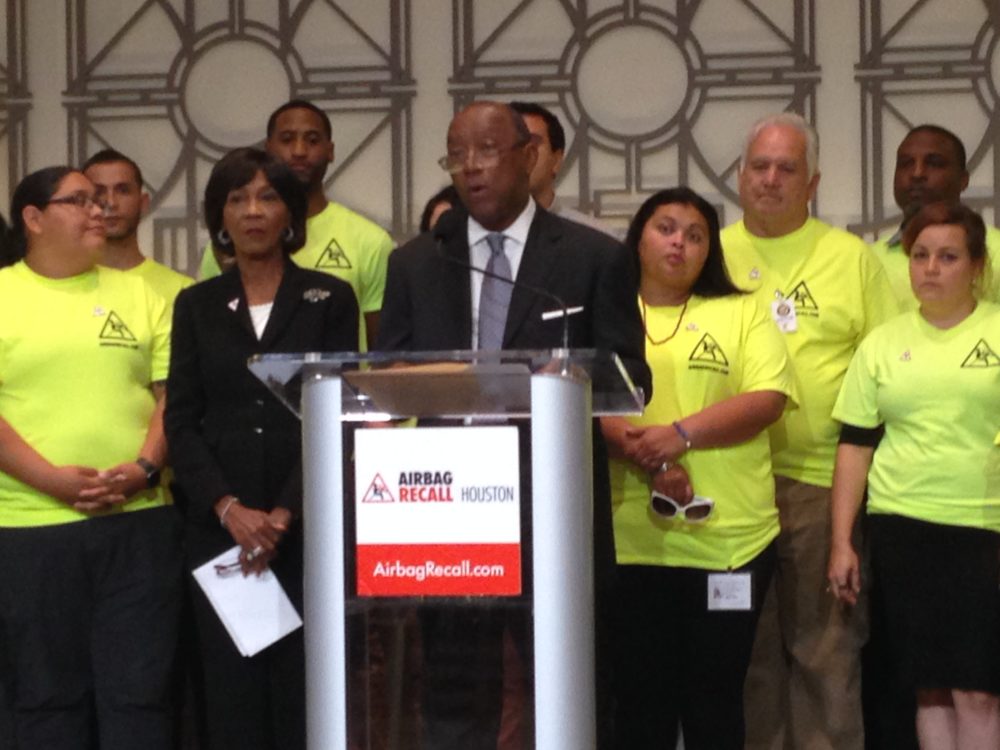 It has been more than two years since the start of a massive recall of faulty Takata airbags and, so far, the defective parts have caused two deaths in Houston.
It is hard to say just how many Houstonians are driving cars with dangerous airbags, but one estimate puts it as high as 250,000.
Vehicle manufacturers and dealerships send out letters to registered owners of cars that have the airbags.
But a coalition of Houston community groups and private companies, in collaboration with the City of Houston –through its Department of Neighborhoods and the offices of several Council Members — has been working for about a year to more aggressively get the word out.
Through a specific door-to-door canvassing program, volunteers have notified more than a 1,000 people, and a source familiar with the work of the coalition says that, combining other resources, they have helped notify tens of thousands of individuals in and around the city of Houston about the risk posed by the ongoing airbag recall.
Houston Mayor Sylvester Turner says sometimes a letter in the mail isn't enough.
"Unless somebody is either knocking on your door, or calling you, or when they walk in, into the office and they're seeking to transfer ownership, unless you bring that to their attention, people will continue to drive these vehicles until something drastic happens," Turner noted during a press event held at City Hall on Friday.
People have also received inserts in their vehicle registration renewal notices and anyone who goes to city or county offices for vehicle-related business also gets a reminder.
Anyone can check the status of their vehicle on the website AirbagRecall.com.