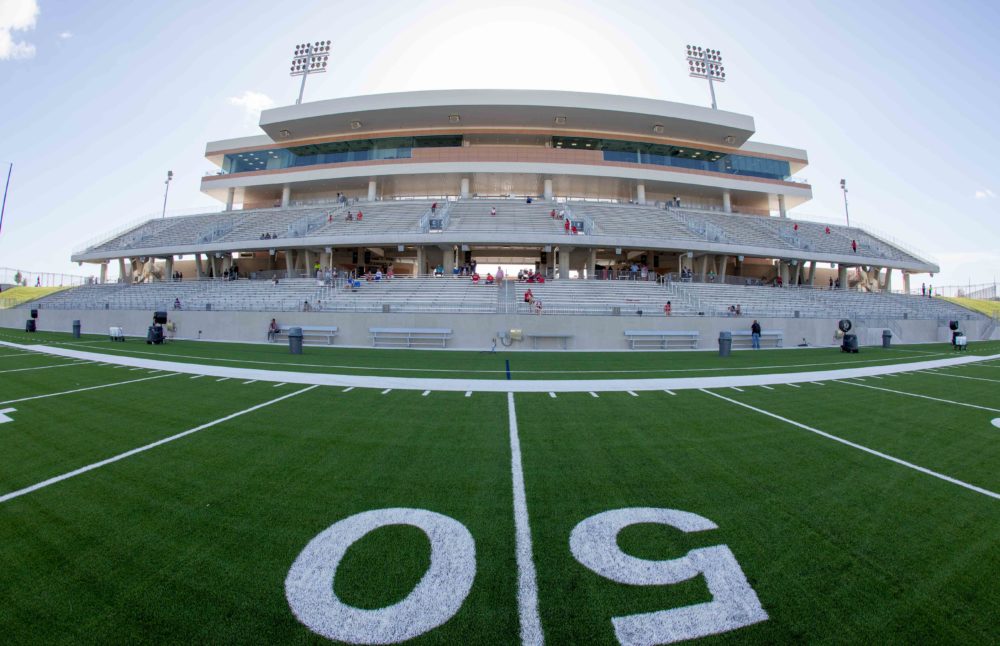 High school football is king in Texas, and the latest proof is the state's newest, most expensive stadium.
This week, the Katy Independent School District dedicated its new Legacy Stadium, a new mega-facility that ranks as the most expensive high school football stadium in the country.
With a price tag of just over $70 million, it seats 12,000 people and has a two-story field house. The video replay board cost $2 million.
Some Katy residents are thrilled, like Chris Harris.
"Katy is all about our school, our community, and this is going to serve Katy. It's going to serve this area of Texas for my entire lifetime and I couldn't be more prouder of it," he told ABC Thirteen.
Others question the budget priorities of spending tens of millions of dollars on a stadium, when some school districts struggle to pay for things like seat belts on buses to keep kids safe.
"If these school districts can afford AstroTurf on a boy's baseball practice field, or a $3 million dollar scoreboard, then they can afford seat belts on school buses," state Rep. Dade Phelan, R-Beaumont, at a hearing earlier this year.
Katy voters approved the new Legacy Stadium as part of a bond package in 2014. The cost estimated then was $58 million.