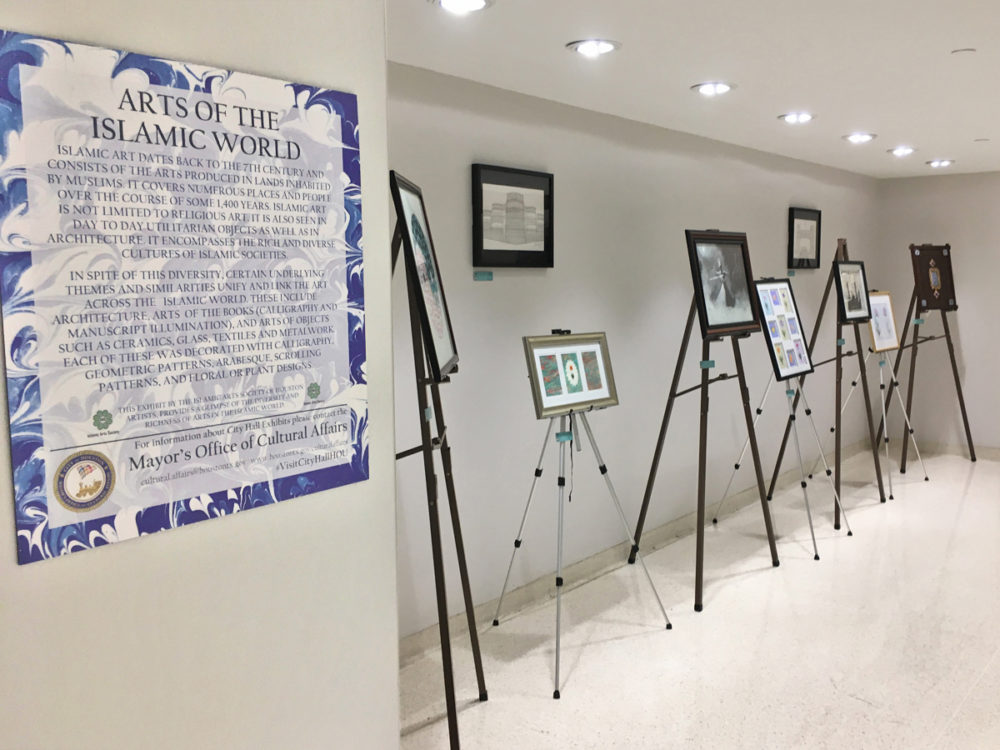 Islamic art goes all the way back to the 7th century. It ranges from religious pieces, to utilitarian objects, to architecture from Muslim communities around the world — and that includes Houston.
City Hall currently features an exhibit of Islamic art called The Arts of the Islamic World, which is on display through Aug. 31.
Michael Hagerty went down to City Hall to check out some of the pieces. He talks with Zaf Tahir from the local chapter of the Islamic Arts Society along with several City Council members who happened to be passing by.