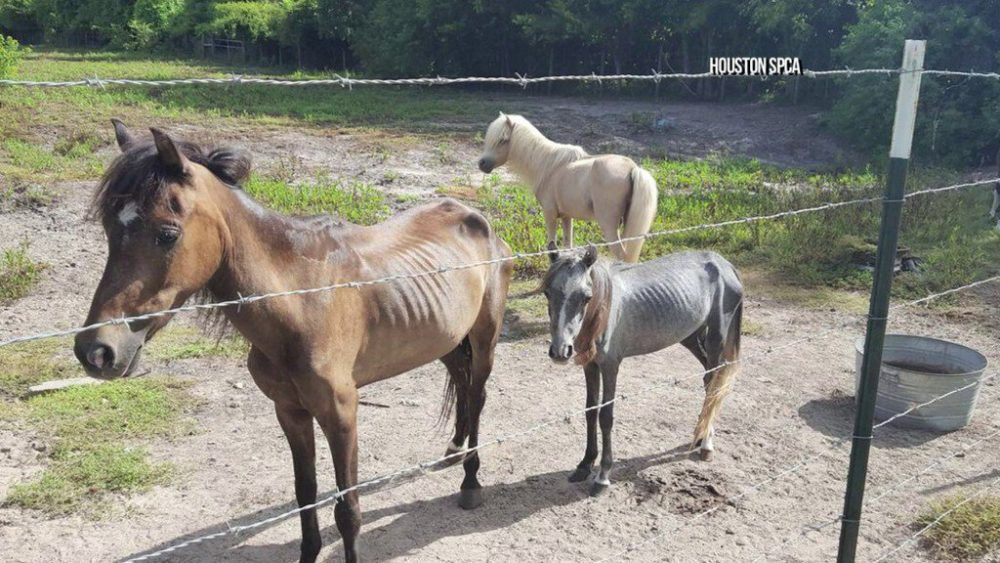 The Houston SPCA says it has rescued more than 80 miniature horses and ponies from a property near Baytown.
They're being treated by a team of veterinarians, for multiple health issues– including lameness and overgrown hooves.
The organization says the horses and ponies were found emaciated, had no access to fresh water, and many were having difficulty breathing.
HELP THE HORSES: The @HoustonSPCA rescued about 60 horses suffering from medical issues & here's how to help: https://t.co/vk62qFySKr pic.twitter.com/mKCRT3VLI5

— ABC13 Houston (@abc13houston) August 17, 2017