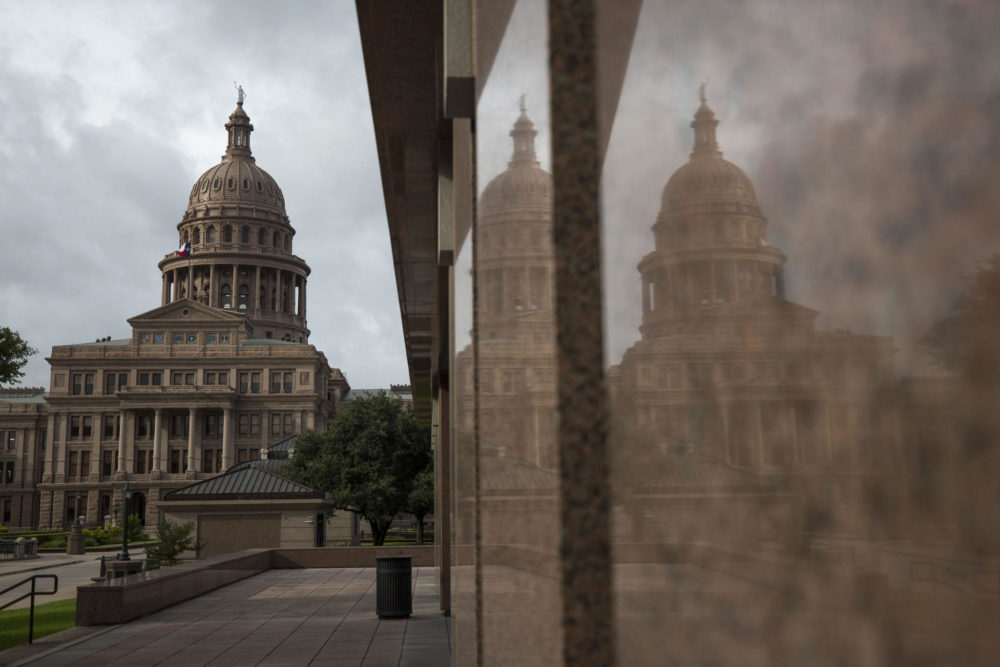 Texas Governor Greg Abbott told a radio program on Wednesday that he plans to appeal to the Supreme Court a federal ruling that could force state lawmakers to redraw two congressional districts in Texas before the 2018 elections.
A three-judge panel of the U.S. District Court for the Western District of Texas
ruled Tuesday
that two districts drawn by state lawmakers in 2013 intentionally diluted the voting power of minorities.
The state has been using interim maps since 2013, because the original maps put into place in 2011 were also struck down by federal courts.
Michael Li, a lawyer with the Brennan Center for Justice, said it's hard to tell whether an appeal to the Supreme Court would affect impending changes to the congressional maps before the 2018 elections.
"It's possible that everything gets put on hold until the Supreme Court decides, but it's also possible that the court lets that go forward," said Li, who is part of a team representing plaintiffs in the cases. "I think everyone is sensitive with the close timing of the election and everything that it may make sense to go ahead and redraw the maps now."
Li said there are a lot of variables that could change how this plays out.
"The question now is who redraws the maps," he said.
The court has asked state lawmakers to go into another special session to redraw the two districts that were invalidated: District 27, which is represented by Republican Blake Farenthold of Corpus Christi, and District 35, which is represented by Democrat Lloyd Doggett of Austin.
"So the normal practice is that a Legislature gets the first shot at redrawing maps," Li said, "and the court has given the Legislature that shot." If they don't agree to hold a special session to redraw the maps, then the state and plaintiffs go back to court for a hearing in September to hash it out.
The court also still has to rule on the statehouse maps, which could also delay a special session.
Li said legislators will probably want to wait to see if they have to redraw both sets of maps before going into another session. He said it is possible, however, that all this could be sorted out in time for the 2018 elections.
"If all the cards align, and the changes aren't that massive, then it's possible that maps could be in place by September or early October," he said. "But right now everything is up in the air."