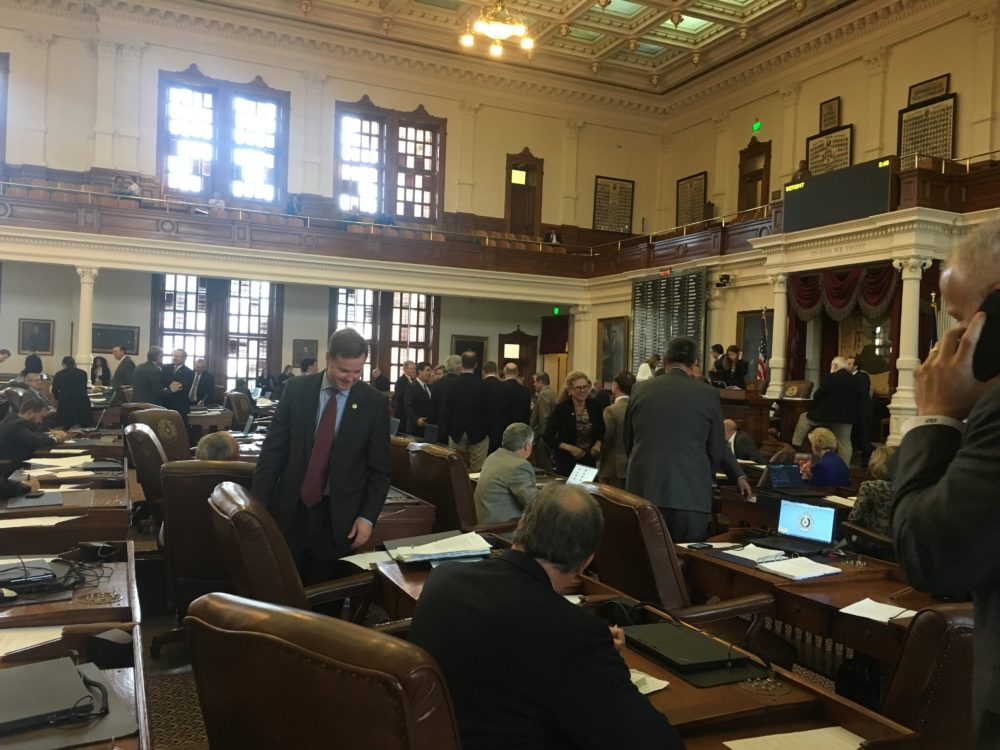 The Texas Legislature abruptly ended its special session a day early.
A breakdown in negotiations over property tax reform appeared to be the final straw. House Speaker Joe Straus adjourned the lower chamber sine die Tuesday evening, without appointing conferees on Senate Bill 1. Lieutenant Governor Dan Patrick closed out the Senate session less than two hours later, killing SB 1 rather than accepting the House's changes to the bill.
But the final day highlighted a split in the GOP ranks that's been widening for months.
Lieutenant Governor Dan Patrick blamed House Speaker Joe Straus for the failure not only of the property tax bill but also of a dozen other items on the governor's agenda – including restrictions on transgender access to school restrooms, better known as the "bathroom bill."
"The Governor called 20 issues on the special session call, and the Speaker said they were horse manure, and he treated it like horse manure," said Patrick at an end-of-session press conference.
That's a view Governor Greg Abbott endorsed. In a radio interview on KTRH, Abbott said he was open to calling a second special session to address property tax reform.
But many House members faulted the Senate for not negotiating in good faith. Republican Ken King held his nose before voting for a watered down school finance reform bill. "I just want the body to understand that what the Senate sent back to us does not take into account recapture or cost of education," said King.
House Ways and Means Chairman Dennis Bonnen said he'd tried to reach a compromise with Senators on property tax reform, but that time had run out. "I'm not refusing a conference committee," said Bonnen. "I'm trying to keep the bill alive, just as we've been talking for several days on this bill."
Lieutenant Governor Patrick had the last word, saying members who didn't vote for the Senate's property tax bill will have to explain themselves to the voters. That may have been the first shot of the 2018 Republican primary season.