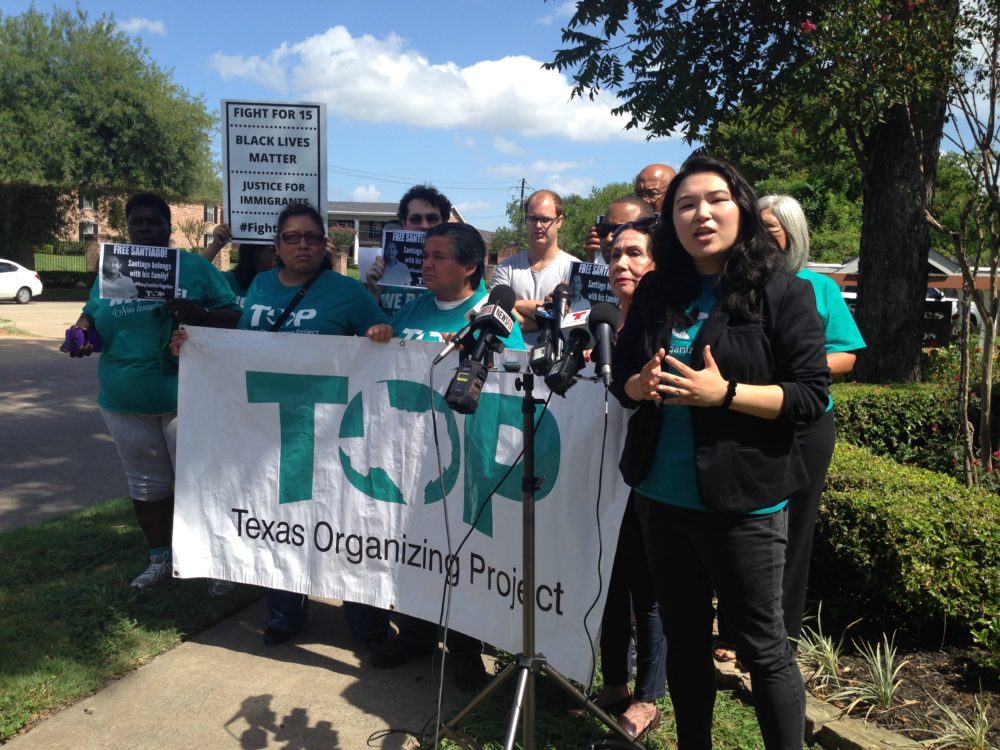 Activists continue to denounce the sudden arrests of undocumented immigrants that live in Houston.
One of the most recent cases is Santiago Leyva, a 42 years-old undocumented immigrant from Mexico.
Agents with Immigration and Customs Enforcement (ICE) arrested him on July 13th at his apartment complex, located in southwest Houston.
Leyva, who is now detained at a federal facility near Livingston (TX), works in the construction sector and is a member of the group Texas Organizing Project (TOP).
"He's a working man, he's a family man, he's been in the U.S. for over 20 years in the construction industry and his only goal is to make a better living for himself and his two daughters," said Constance Luo, an organizer with TOP, during a press conference held at Leyva's apartment complex.
Andrea Guttin, legal director of the Houston Immigration Legal Services Collaborative, added that non-criminal undocumented immigrants worry they could be targeted because "with the executive orders and here locally with SB4, there's a lot of fear in the immigrant community."
ICE said in a statement sent to Houston Public Media that Leyva was convicted in a weapons misdemeanor case in 1998 and also in 1999 for a felony regarding forged documents.
Leyva is scheduled to have a hearing before an immigration judge on Wednesday, July 16th.