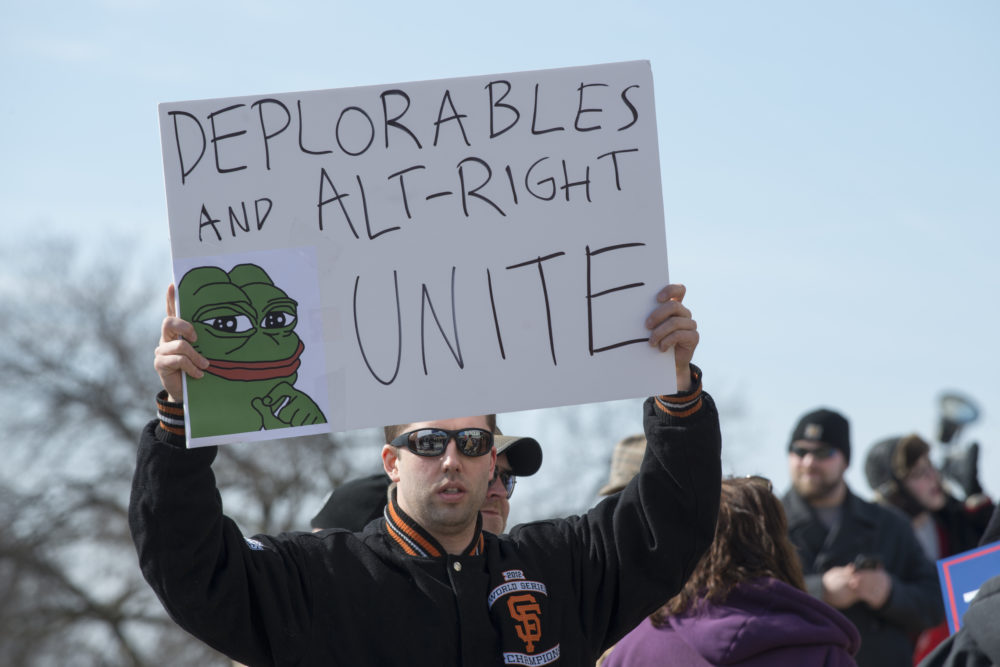 A Texas school district has removed an assistant principal from his post after he authored a children's book whose central character is also a white nationalist symbol.
The Denton school district, north of Dallas-Fort Worth, said in a statement Monday that the publicity generated by Eric Hauser's work has become a "distraction." He's being reassigned to an undetermined post.
This summer Hauser self-published "The Adventures of Pepe and Pede," about a frog and centipede seeking "truth and honesty" against "deceitful forces."
In the district's statement, Hauser apologized for the negative attention brought to colleagues.
Pepe the Frog appeared more than a decade ago in an online cartoon and the Anti-Defamation League says the character has been appropriated by white supremacists and other racists in online memes.