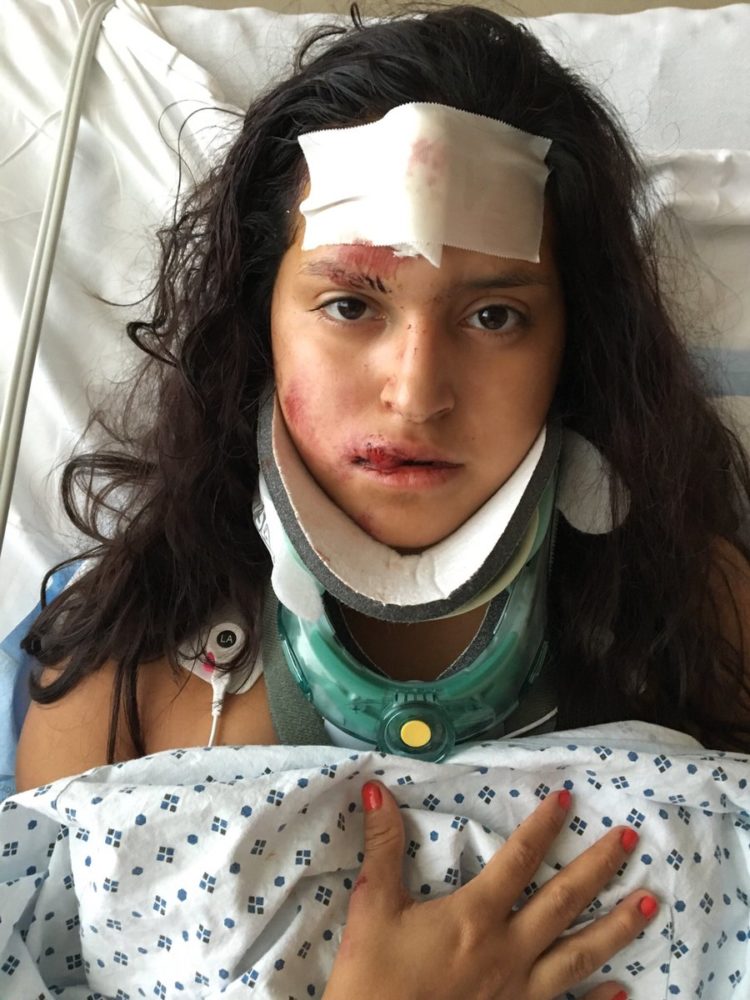 Natalie Romero was protesting against the white supremacist rally in Charlottesville when a car plowed into a protest group. According to Go Fund Me, Romero's mother Erica Chaves said the 20 year old was hit by the car.
A picture on her page shows bloody face bandages and the extent of her injuries. Romero graduated from Bellaire High School in 2016 and is studying on scholarship at University of Virginia.
While Romero is recovering in hospital, the fund has raised more than $100,000 by Monday August 14th at 3:30.
Another counter protester was killed in the crash.