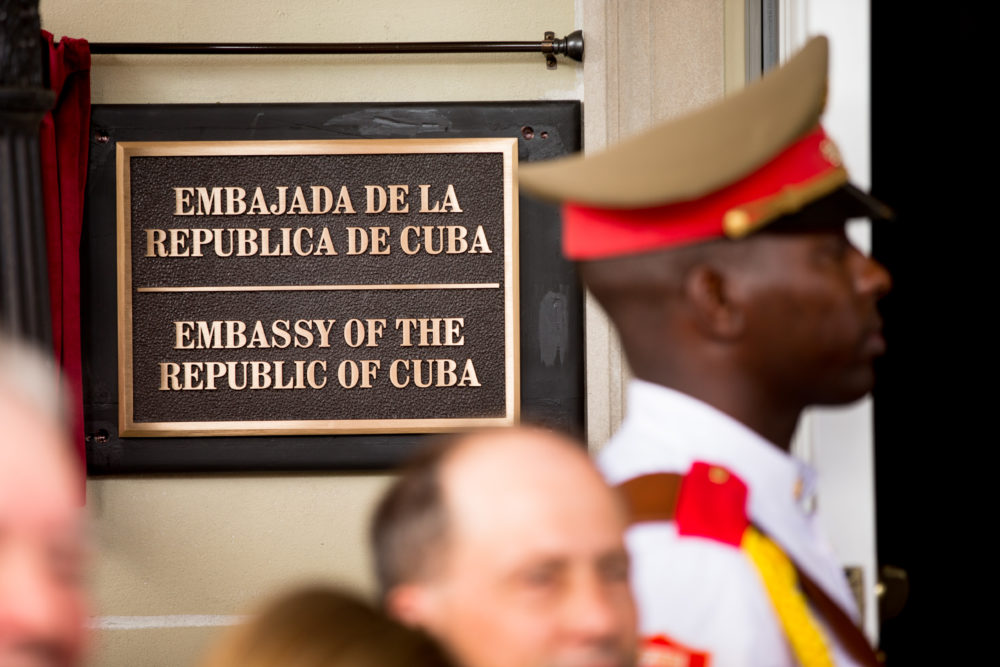 The State Department has expelled two diplomats from the Cuban Embassy in Washington following a series of unexplained incidents in Cuba that left U.S. officials there with physical symptoms.
Two State Department officials said Wednesday that the Cubans were asked to leave the U.S. on May 23 after Americans in Cuba "reported incidents which have caused a variety of physical symptoms," causing them to leave the island. The officials would not say what the symptoms were or provide details about the incidents. One official said the first incident occurred late last year and continued, prompting the Americans to depart the island and the department to act against the Cuban diplomats in the U.S. The officials said the Cubans left the U.S. but would not say when. Neither official was authorized to speak publicly to the matter and spoke on condition of anonymity.
The officials said the department did not have definitive explanations for the incidents, which were first reported by CBS Radio News, but stressed it takes them "very seriously" and is working to determine their "cause and impact."
But they said the department has reminded Cuba of its international obligation to protect foreign diplomats.
The officials said the Cuban government had assured the U.S. that it is investigating and will take appropriate measures.
Harassment of U.S. diplomats in Cuba is not uncommon and dates to the restoration of limited ties with the communist government in the 1970s.