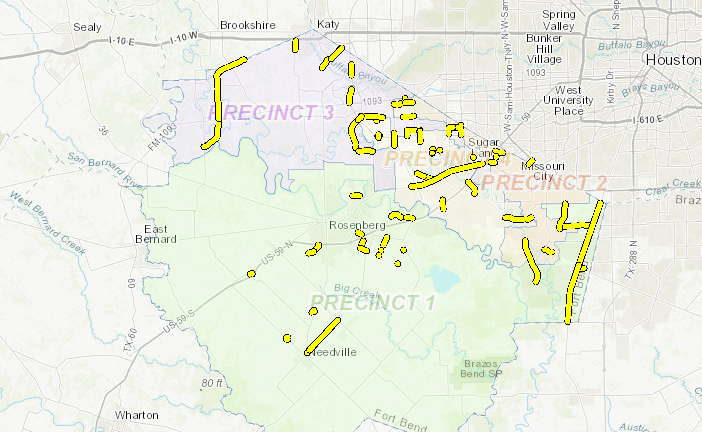 The proposed bond issue is just over $218 million and Fort Bend County Judge Bob Hebert says it won't require any new taxes. He says with a population nearing a million people in the next few years it's time to upgrade old asphalt roads to handle a big suburban population.
"It's not uncommon to go into a new development and see a two-lane county road suddenly become four-lane boulevard with turn lanes," says Hebert. "And then a few thousand feet down it goes back to a two-lane county road."
And Hebert says that can sometimes cause backups at a stop sign with lines of cars extending back a quarter-mile.
"You also have issues if we don't address a blockage we can create significant economic problems," adds Hebert.
Over 60 projects are included in the bond issue and some of those are widening projects. The most expensive work is on FM 521 where sections will be widened from two lanes to four.
So what's the timetable for the bond issue? Fort Bend County Commissioners Court is expected to vote next week to put it on the ballot this November.