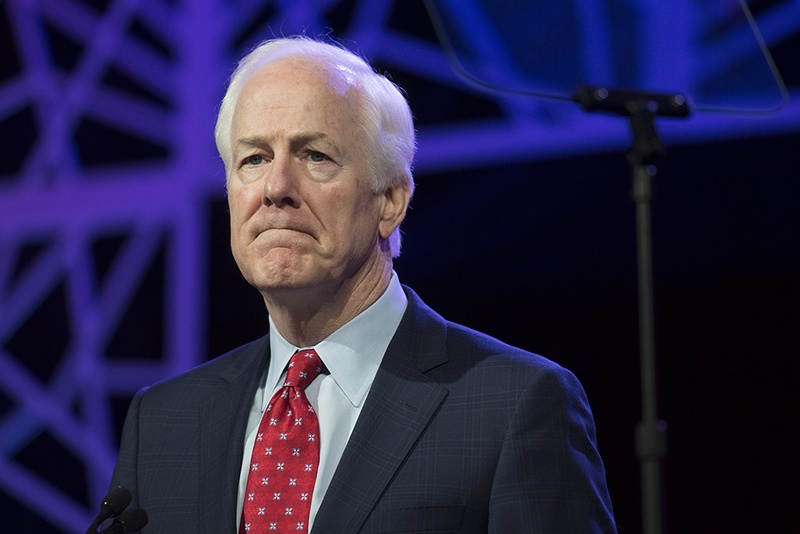 A day after President Trump called for restricting legal immigration, the Senate is laying out a strategy to fight illegal immigration. Senator John Cornyn (R-TX) sponsored a bill that would authorize an additional $15 billion dollars on border security over the next four years.
The bill would turn Trump's immigration policies into law. It would strengthen physical infrastructure on the southern border, which Cornyn said could include a wall. It would also toughen immigration law enforcement inside the U.S., including a federal crackdown on "sanctuary cities."
"It is the responsibility of every city and every citizen to cooperate with law enforcement, and that's what we're demanding," Cornyn said. "And if they don't, this has provisions in place that will withhold federal funds, not for law enforcement, but things like CDBG grants and other things that are important to mayors and local communities, which I think will give it some real teeth."
Jon Taylor, who chairs the political science department at the University of Saint Thomas, says, "That would have an impact on Texas cities such as Houston, San Antonio, and such that have been claimed to be sanctuary cities. So combine that with what the Legislature's talking about in terms of sanctuary city issues, and it could have a significant impact."
The bill would also include a version of "Kate's Law." It would toughen penalties for immigrants who reenter the U.S. illegally after being deported for committing a crime.