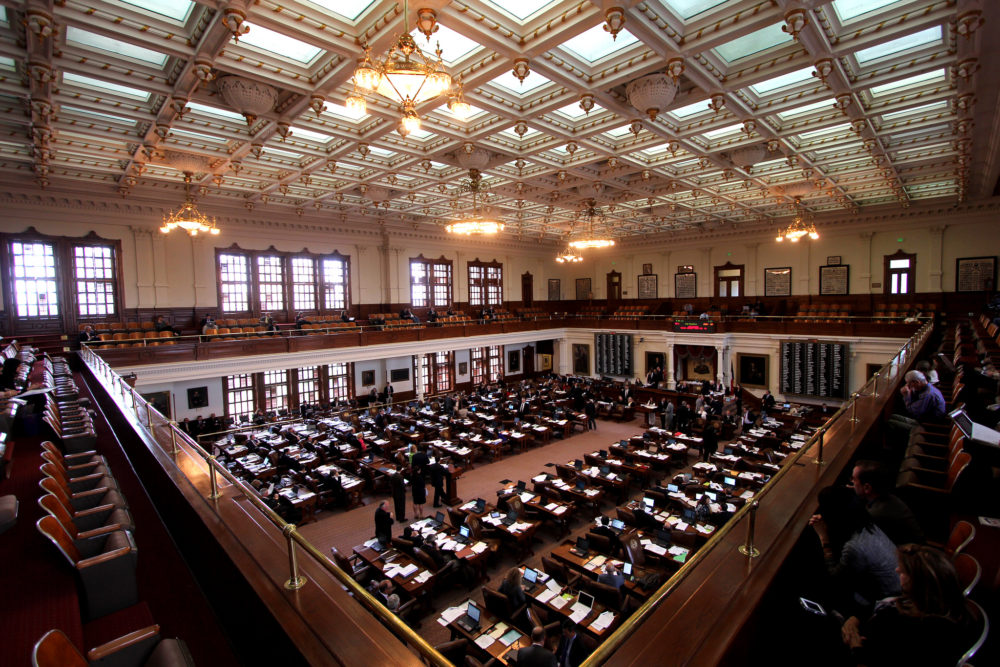 A property tax reform bill has gotten preliminary approval from the Texas House. The measure would make it easier for property owners to protest a tax hike.
The bill leaves aside the question of capping tax rates. Instead, it focuses on helping taxpayers navigate the system.
"I never support divorce, but today we're divorcing the appraisal from the tax bill," says Representative Dennis Bonnen of Brazoria County, the bill's author. Bonnen chairs the House Ways and Means Committee, which is responsible for all tax legislation.
"Finally, Texans will receive simply the notice of their new appraised value," says Bonnen. "They will then go through the process of contesting it if they choose, and then they'll receive the notice that finally resolves the issue of who's actually increasing revenues because they're proposing a higher rate."
The House measure also leaves out the question of whether to require local governments to get voter approval for tax hikes. Governor Abbott has said he considers a lower rate cap and automatic elections necessary for genuine tax relief.
The Senate bill contains both features.