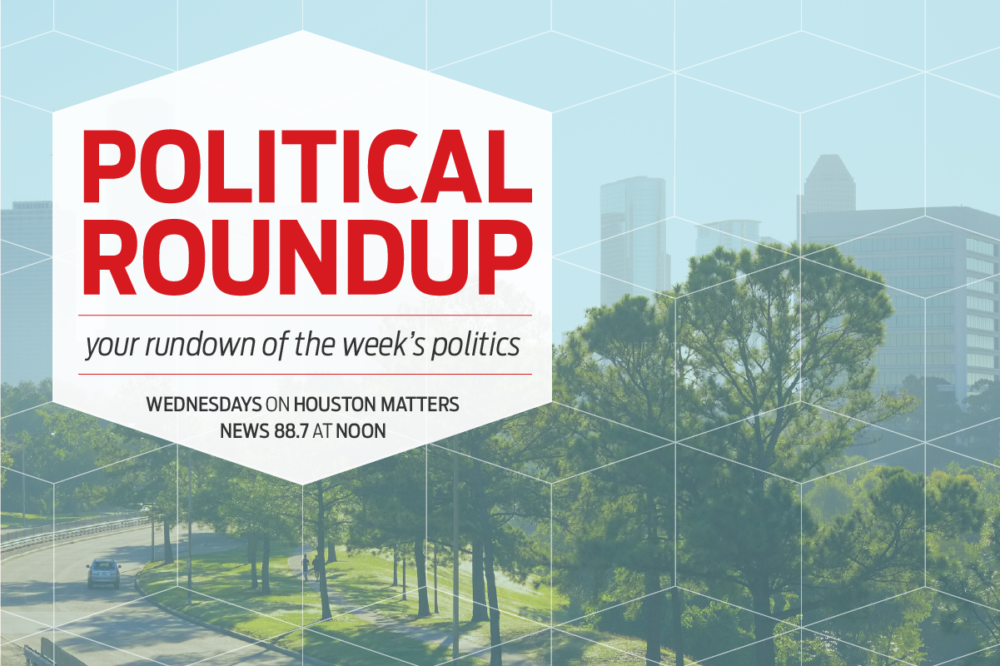 It's time again for the Houston Matters political roundup. From staff shakeups at the White House, to relations with Russia, to the ongoing special session of the Texas Legislature, we discuss recent political news and offer analysis with an eye toward how it all might affect Houston and Texas.
Today's guests are Jay Aiyer of Texas Southern University and co-host of Houston Public Media's Party Politics podcast, Mark Jones from Rice University's Baker Institute for Public Policy, and Jeremi Suri from the University of Texas.
Also this hour: In the latest edition of The Full Menu, our group of Houston food writers previews some of the offerings at this year's Houston Restaurant Weeks. And we hear from musician Charley Crockett, who performs in Houston Public Media's Geary Performance Studio.
We offer a free daily, downloadable podcast here, on iTunes, Stitcher and various other podcasting apps.