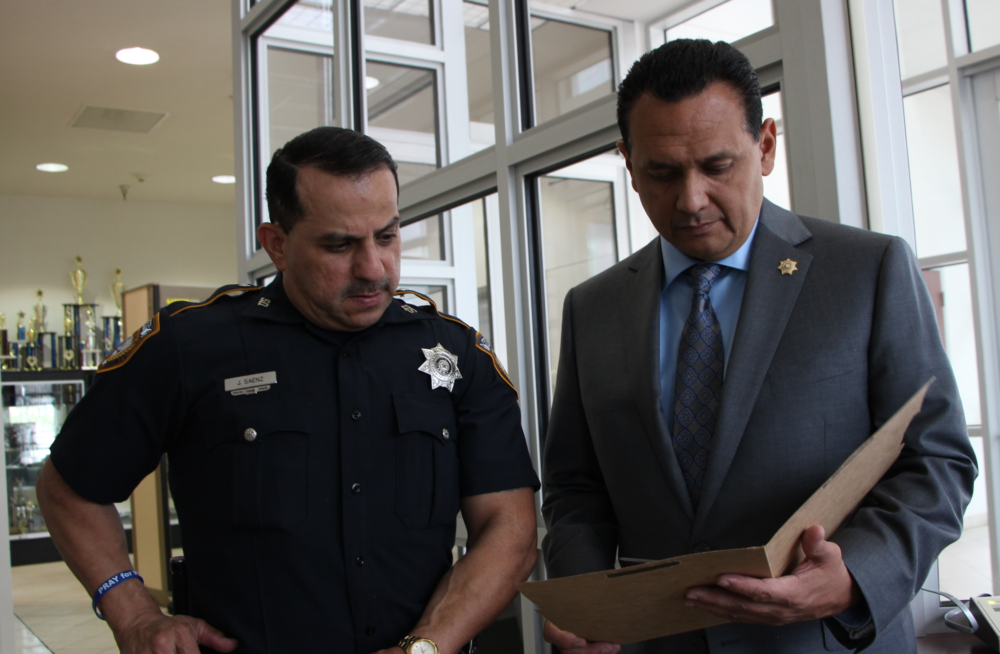 Private prisons usually get a bad wrap from advocates, for a lack of oversight. But, that wasn't main reason behind Sheriff Ed Gonzalez shifting the department away from private prisons.
Gonzalez became Harris County Sheriff, back in January.
"Within three months, we were able to move everybody back in house," Gonzalez said. "When I came in, one of the first things we wanted to do was get the budget under control."
According to the Harris County Sheriff's office, the department spent $4.5 million on outsourced inmates last fiscal year. This fiscal year, they're projecting to spend just under $300,000 (for what's been spent before the transition).
"I simply think we incarcerate way too many folks; and there is a cost associated with that. Whether it be the cost of daily housing or sometimes outsourcing inmates. So I think that we need to change those practices… And that's why I'm a big advocate for reform, and really addressing our mass incarceration complex that we have in this country," Gonzalez said.
He says there are also other benefits to bringing inmates back in-house.
"We have more control of what we're doing. You know, the medical records, things like that," Gonzalez said.
Another benefit? Loved ones can visit inmates, without having to travel to other municipalities or cities.