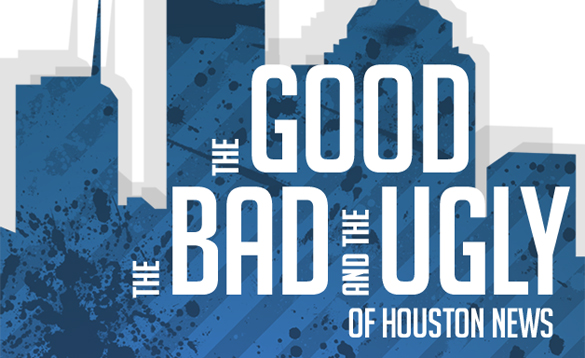 A lot can happen in a week. Some of it good. Some of it bad. Some of it downright ugly. When faced with intriguing developments in the week's news, we turn to our rotating panel of "non-experts" to parse The Good, The Bad and The Ugly of it all.
This week, our panel weighs in on Pres. Trump's announcement of his intention to ban transgender Americans from serving in the U.S. military, and Texas Senate passed SB3, the so-called "bathroom bill," which amounted to a double-whammy for the Lone Star state's transgender community, the single highest total of non-chain Mexican restaurants belongs to the Houston suburb of Humble.
And the dating application Hater caught the Houston Chronicle's attention this week, by identifying its users' most-hated topics by state.
Our panel of non-experts this week includes: