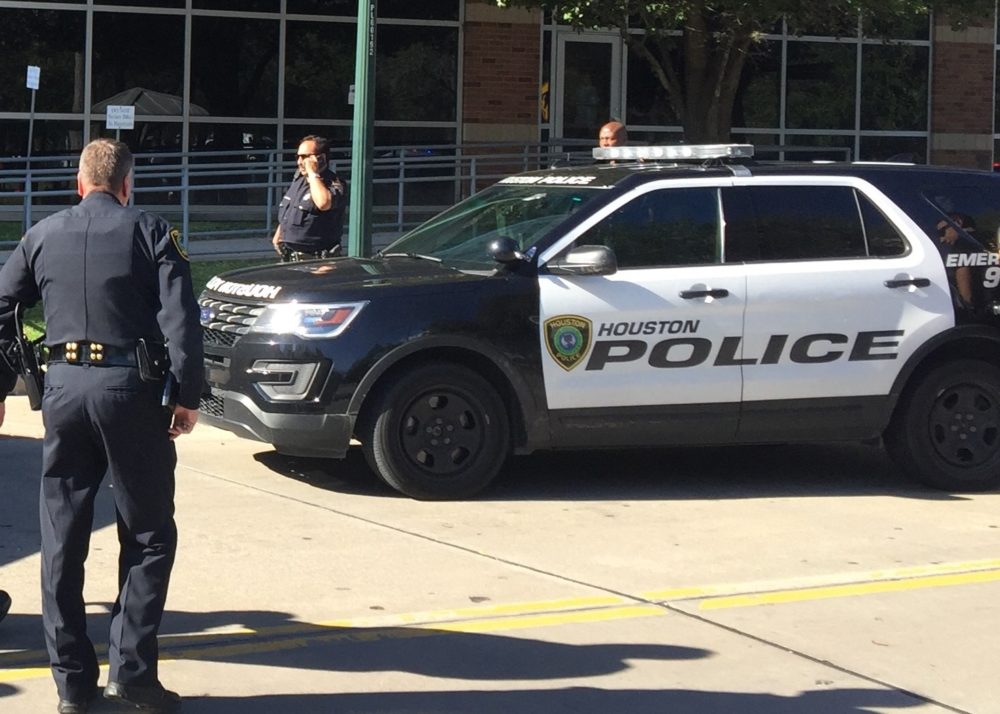 https://cdn.houstonpublicmedia.org/wp-content/uploads/2017/07/26143756/08260_DPS-report-on-gangs.mp3?source=rss-feed
Texas Department of Public Safety says there are an estimated 100,000 gang members in Texas, with the highest concentration in Harris County.
Many gangs operate from within penitentiaries, according to the newest gang threat assessment that the DPS released on Wednesday, and Tango Blast, with more than 19,000 members, is considered the greatest gang threat in the state.
"Harris County contains the highest concentration of identified and suspected gang activity in Texas, which is our Region 2. The most significant gangs for the 2016 reporting year is Tango Blast", says Lonnie Haschel with DPS.
Harris County accounts for 17 percent of the confirmed and suspected gang members in Texas prisons. Other gangs in the Houston area include Houstone — a Tango Blast offshoot — as well as all sets of Bloods and Crips, and the Aryan Brotherhood of Texas. Haschel says gang members actively use social media to communicate, boast and recruit.
"The popularity of social media is very prevalent in the gang society. They do use social media and it has not been lost on the criminal side, as well", Haschel adds. Many groups even use encrypted messages to thwart law enforcement.
Haschel says the threat assessments help law enforcement agencies determine how to deal with the gang problem.
A gang called Texas Syndicate downgraded as a threat on the list, due to law enforcement disruption and other gangs diminishing influence outside of prisons.
Back in April, Texas Governor Greg Abbott announced an anti-gang initiative to fight Houston gang violence.
Find the full report below: