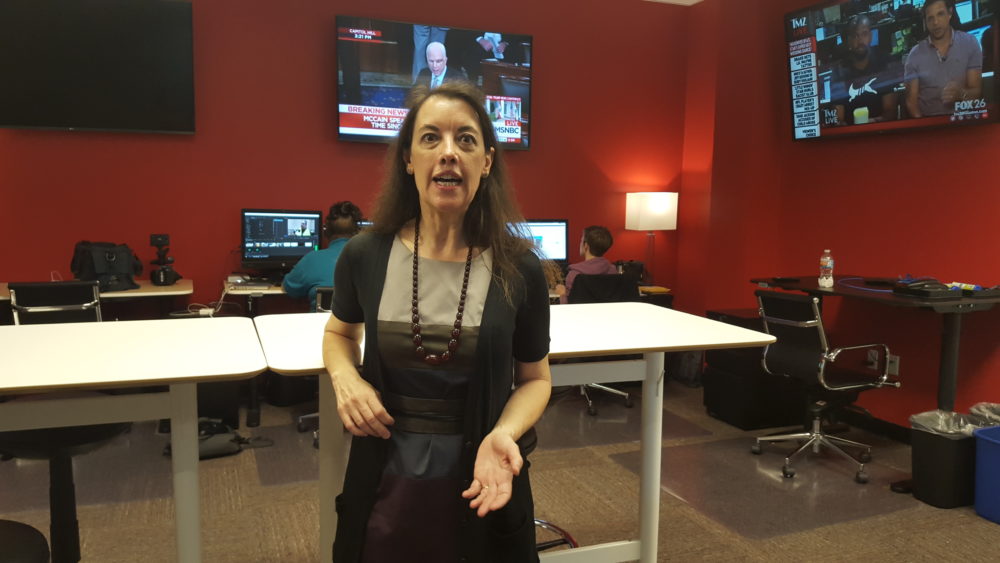 So what is it like to be smuggled into the U.S.? First, you have to raise thousands of dollars. Then you put yourself in the hands of someone who's probably not looking out for your best interests. There are walks across desert terrain, dark rides huddled in the back of a truck, and long days in squalid safe houses. Then the smuggler could demand more money and you're forced into servitude.
Kerry Ward is a Rice University professor who researches human trafficking.
"There is one estimate that 9% of the Texas labor force consists of undocumented workers," says Ward.
Ward says after the immigrants are brought across the border they're usually taken to different locations, either to meet family or look for work. And if there's not an incident along the way, Ward says it's impossible to say how many immigrants are being transported along the busy I-10 and I-35 corridors.
"Imagine how many trucks come across the border at all the transit points in the United States," adds Ward. "It must be thousands of trucks every day."
So who's making money from all this? Ward says organized crime. And the person who's transporting the immigrants could be a minor player in a much larger organization.