This summer, biology teacher Christian Johnson has worked so much, it almost doesn't feel like a break.
Early in the morning, she leads a dozen cheerleaders in their drill practice. And Johnson herself has been studying up.
The subject: How to teach in a new way, so that her future freshmen learn in a deeper, more personalized way. Think of the instructor stepping away from the lecture podium and being more hands-on.
Her campus at Furr High School is gearing up to launch a new kind of ninth grade. It's part of how Furr, which used to have a reputation for drop-outs and gang violence, is trying to transform high school, with the help of a $10 million grant.
"This is the expectation way up here," Johnson said. "It's going to be a lot, so I got to get myself prepared for it."
At one recent workshop, she joined half a dozen other ninth grade instructors in the campus coffee house. They brainstormed for the new ninth grade, thinking about how to give students more ownership in the curriculum and testing.
Consultant Anna Hall, who has helped launch new kinds of high schools around the country, led the day-long workshop.
Hall said that it can be a lot for teachers to wrap their heads around, because they think they "know what school is."
"Because I went to school and I've been teaching in school and I have a good understanding of school," Hall said. "But if I have to actually put the pieces of school together, the process of getting through that is somewhat unknown."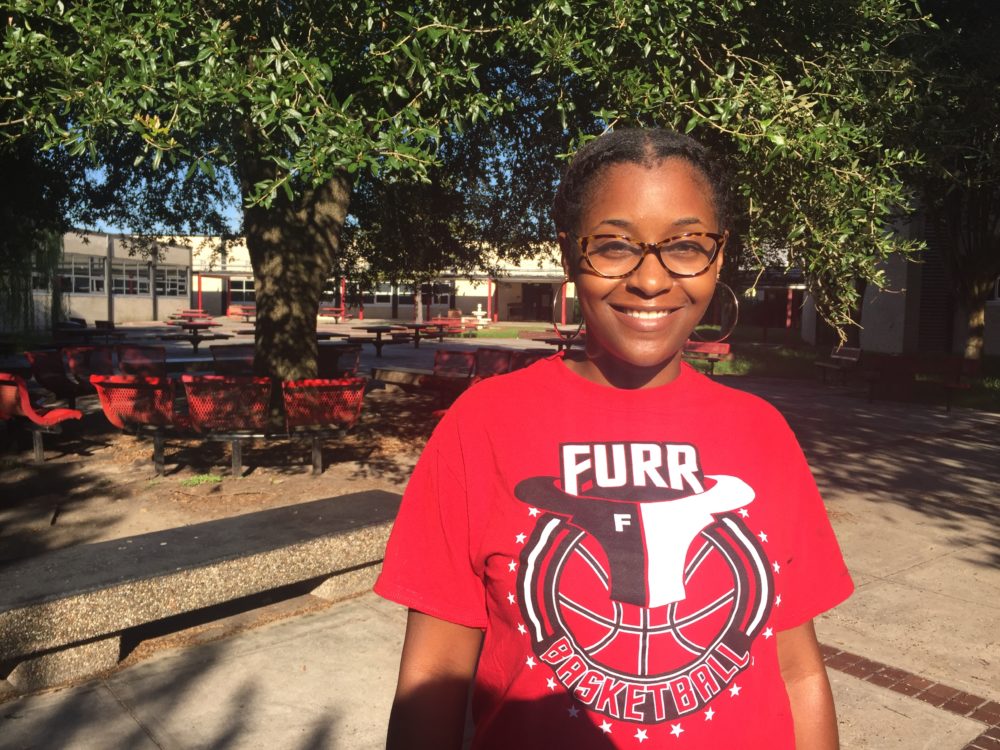 Johnson, who just finished her first year as a teacher, said she wondered how she would put all the pieces together and "personalize" learning for over 100 students.
"It's got to be challenging because everybody is not actually ready to be on their own with learning. So it's going to be a challenge," she said.
More challenges: Johnson and her fellow ninth grade instructors have to come up with new kinds of tests besides multiple choice bubble sheets. They will also need to work together with students to create hands-on projects. And, as one big ninth grade team, they'll teach different subjects together, like English and science.
Plus, the new ninth grade academy at Furr High School will be a separate part of the school's brand new campus.
Johnson, who used to work in retail and banking before she became a teacher, said she liked that idea. It's how she spent her own freshman year in Fort Hood.
"I love my babies even though they are a task to deal with on their own," she explained. "They're kind of confused, like, they think they're grown because they are out of middle school. But then they get with the high school, they're still a baby. So they get confused and I love working with my ninth graders and I want to stay with them."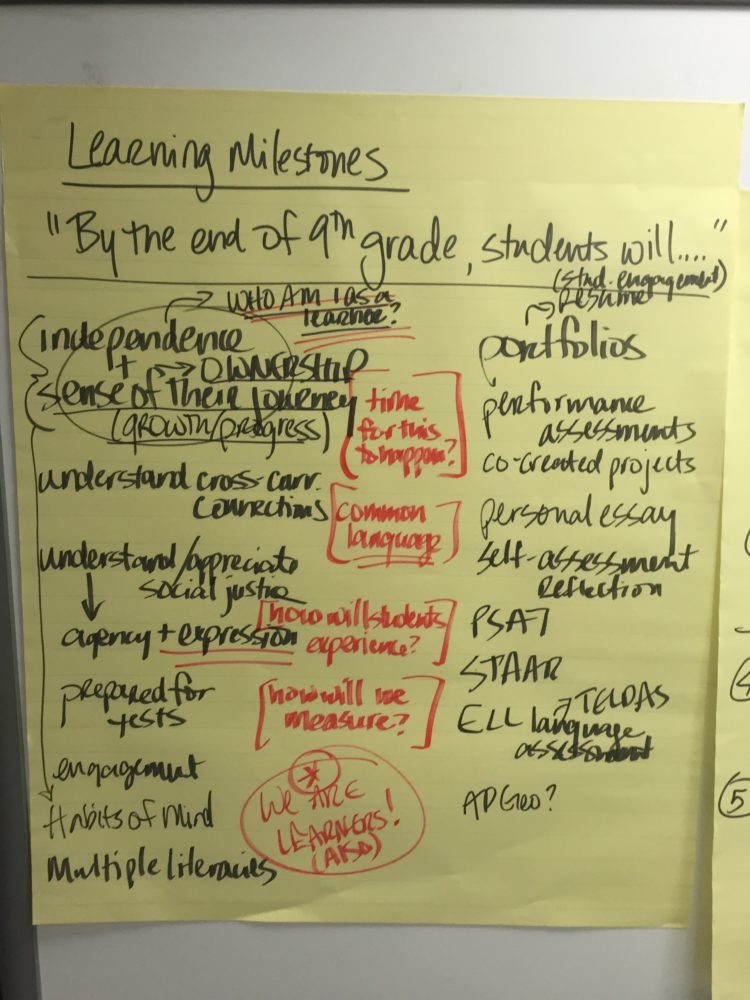 Others don't consider this active instruction all that cutting edge.
"This is not new. This is teaching," said Linda McSpadden McNeil, who directs of the Center for Education at Rice University. She said this is how teaching should be done.
But instead, she explained, schools and politicians have focused so much on standardized testing, they've pushed this kind of teaching aside.
"There is a very long tradition certainly going back to do John Dewey," McNeil said, noting the American psychologist who pushed for education reform in the early 20th century.
"Henry David Thoreau got in trouble for taking his students out in the woods to identify plants rather than just using big, biological, botanical taxonomies. So, no, the idea of really engaging the kids' minds — giving them significant issues to wrestle with, to puzzle over, to compare different primary source documents and to write — is absolutely not new."
She added that to really teach in this way, instructors need the time for planning and support from their school leadership.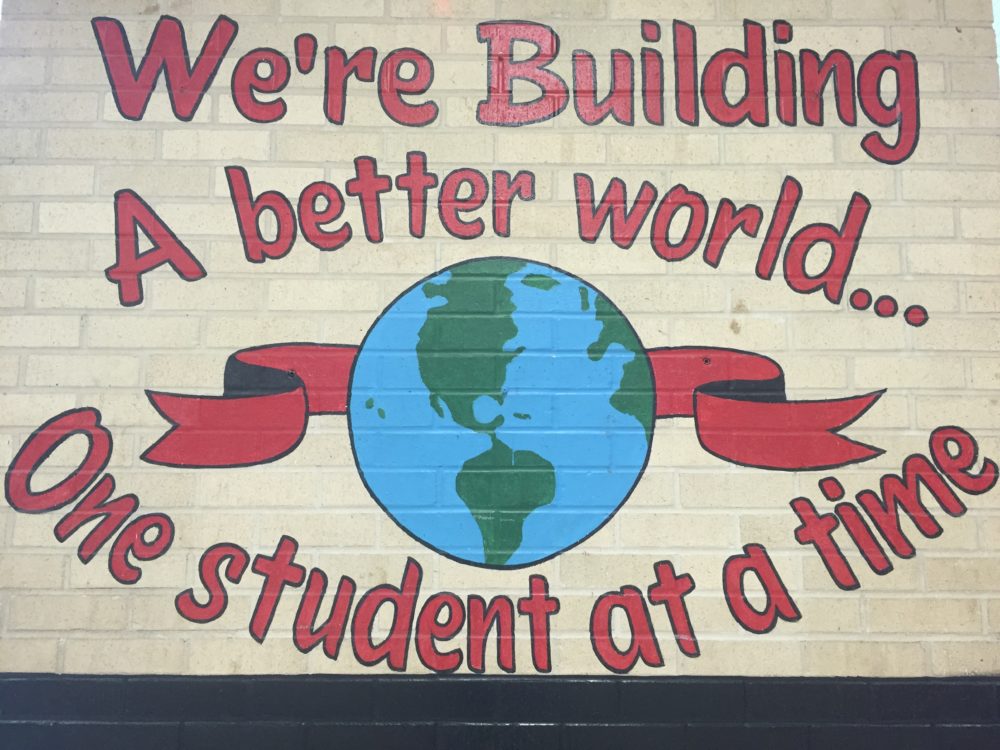 At Furr High, teachers still feel some pressure. During the recent workshop, social studies teacher Merriah Wilhite asked about ninth graders who arrive at school already behind in the basics, like reading.
"How does that look as far as getting them ready to do independent work, to take ownership of the things they need to have finished?" Wilhite asked.
"Where do you start out there? How do you do the realistic day-to-day work? And so we were saying that we do feel overwhelmed and it seems like a lot. We're willing to do the work, we're willing to be invested in the kids because this is for the kids and we're all about the kids."
In fact, teachers at Furr said that, under that stress, they also feel excited.
"This will be history," said Johnson. "Matter of fact, when I tell people I work at Furr for now they still have that old Furr in their mind, like, 'Oh my gosh, how can you deal with all the gang-banging there?' And they don't understand that Furr is growing and is changing in a new direction so I definitely want to be a part of that history."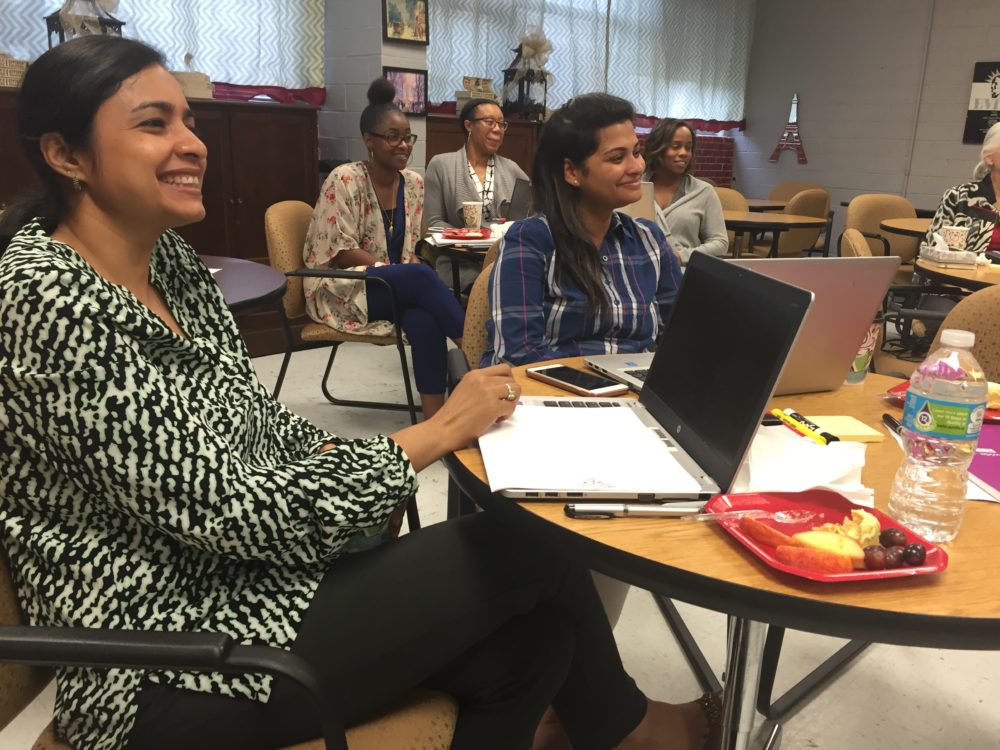 Editor's Note: This series is produced with support from the Education Writers Association Reporting Fellowship program.