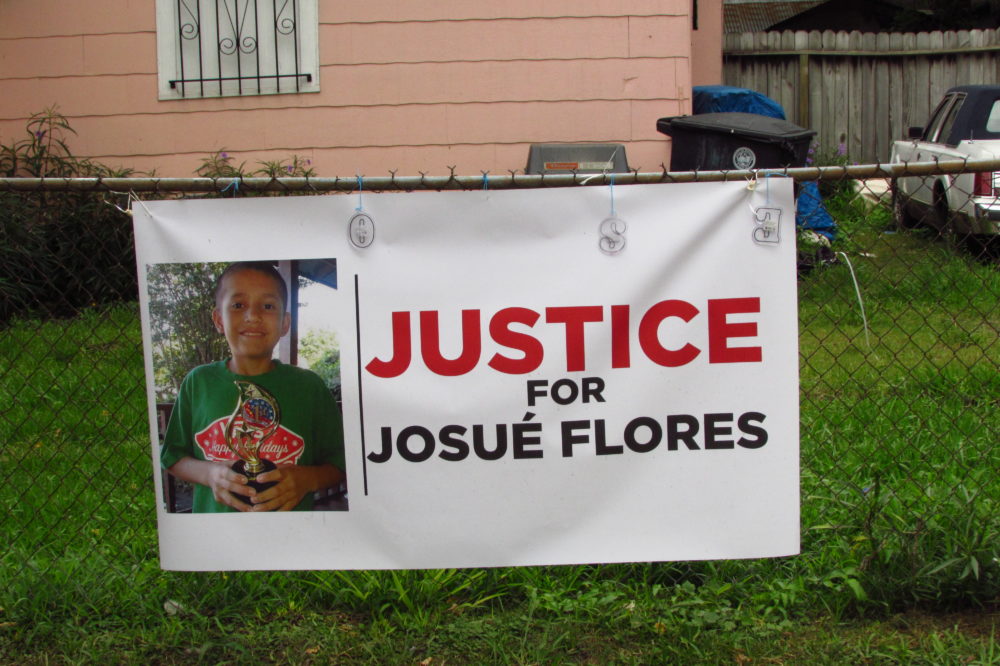 The man accused of murdering 11-yr old Josué Flores last year, is walking out of jail on Wednesday, after the Harris County District Attorney's Office dropped charges Tuesday afternoon.
But Houston Police still believe that Andre Timothy Jackson, the man accused in the death of Josue Flores, is the primary suspect.
In a neighborhood in North Houston, over a year ago, Flores was stabbed 20 times walking home from middle school.
Jackson was arrested a few weeks later after being identified in surveillance cameras to be in the area that day.
Police chief Art Acevedo released a statement saying "at the time of the arrest...investigators developed sufficient probable cause...for the murder."
Now, Jackson is being processed out of jail because the district attorney's office said they didn't have substantial evidence. They said the DNA and blood analysis for Jackson was inconclusive.
According to YV channel ABC 13, the Flores family said they're devastated that "a killer is being let loose due to insufficient evidence."
Acevedo said he continues to believe Jackson is the suspect and will devote whatever resources to bring closure to the Flores family.