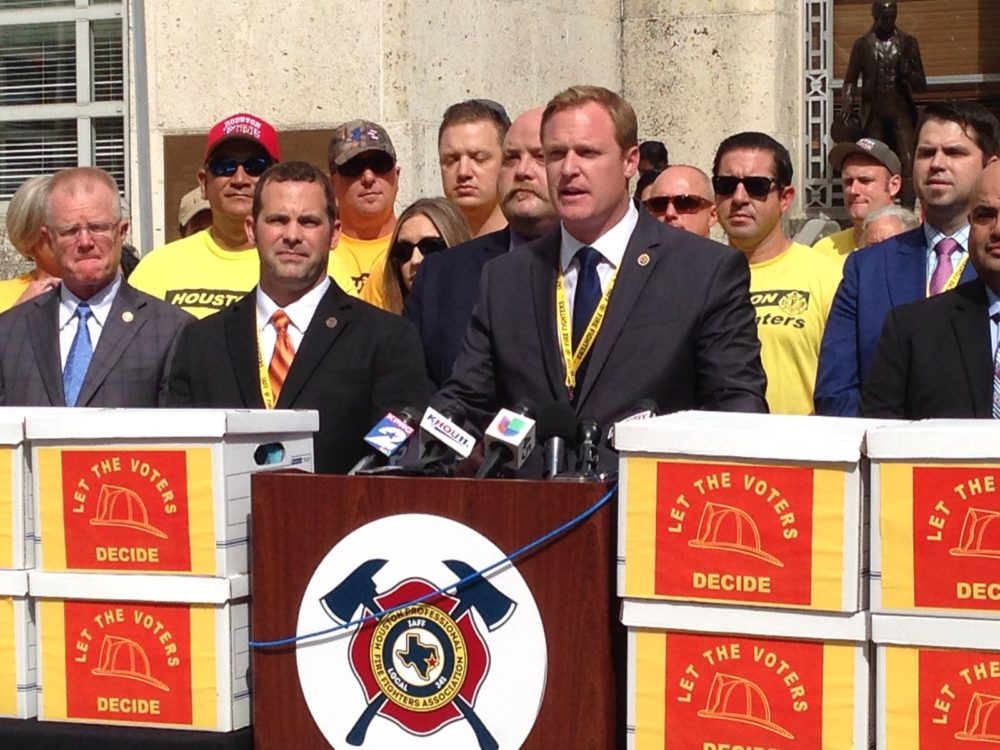 Houston firefighters want to be paid on par with Houston police officers, and their union wants voters to decide on the issue in November.
To learn more, we hear from two sides on the issue: Marty Lancton, president of the Houston Professional Fire Fighters Association (HPFFA), and Houston City Attorney Ron Lewis.
The union announced Monday morning that they have gathered more than 30,000 validated signatures to allow them to petition the city that parity pay item is placed on November ballot.
The president and several members of the HPFFA are delivering this morning to the City Secretary more than 30,000 verified signatures to petition that an item for parity pay with police officers be included on the November ballot.
Lancton highlighted at a press conference held at the entrance to City Hall the great support the union has received from Houstonians.
Mayor Sylvester Turner's office reacted to the HPFFA's petition with a statement that says: "Firefighters deserve a pay raise. They initially demanded 21 percent, then 17 percent. The City, hoping to end the impasse with the FFs, offered 9.5 percent, which will stretch the city's financial capability. The Association turned down that offer and continues to demand what the city cannot pay."
The statement added: "What they are asking voters to sign is ill-defined and making the most simplistic assumptions could cost the city more than $40 million."
The firefighters union has been without a contract for three years.