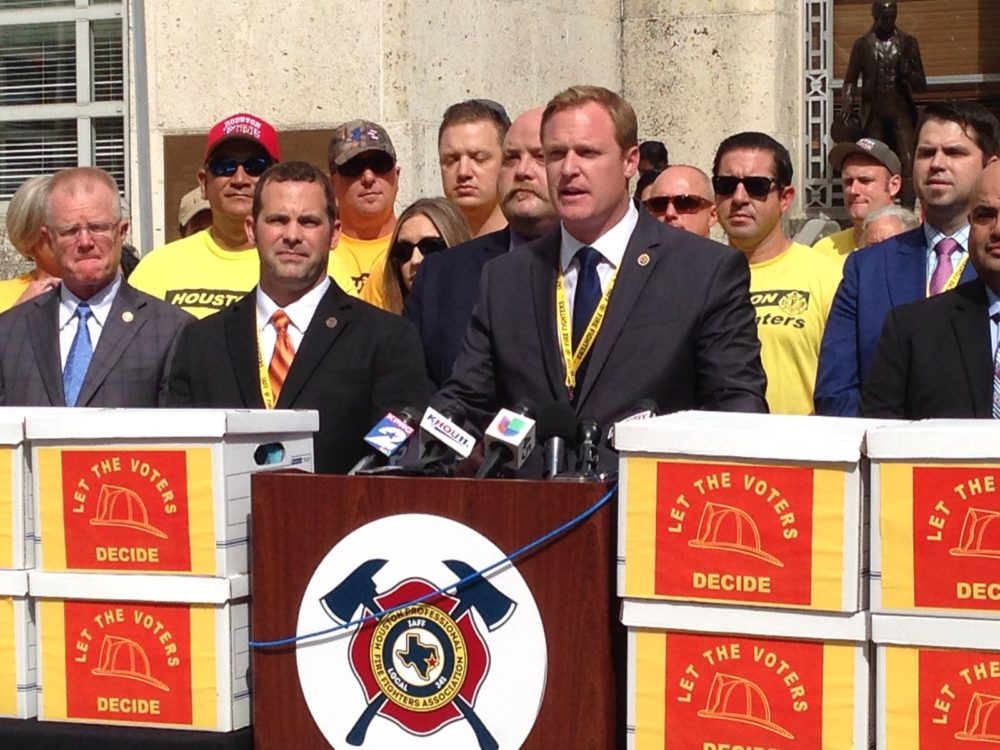 The Houston Professional Fire Fighters Association (HPFFA) wants Houstonians to vote on whether they should be paid the same as the Houston Police Department's personnel.
The firefighters, who have received a three percent pay raise since 2011, want that decision to be presented to voters before the end of the year.
That is why the HPFFA turned in over 30,000 signatures on Monday petitioning that the November ballot includes an item about equal pay to HPD.
If voters approved the item the City's Charter would have to be changed to establish the parity with the Police Department.
To give two examples, the union wants that a firefighter makes the same as a Police officer and also that a Fire district chief, a master mechanic, an assistant arson investigator, a chief inspector and a chief communications officer make the same as an HPD captain.
"Houston firefighters are at a breaking point. Our fleet and facilities are declining. Our wages, benefits and working conditions are no longer competitive," said HPFFA president Marty Lancton during a press conference held at the entrance to City Hall.
Mayor Sylvester Turner responded in a statement that equal pay between firefighters and police isn't logical because they work a different number of days per month.
The statement added that another reason why pay parity isn't logical is that firefighters and HPD personnel have different benefits and overtime pay.
Additionally, City Attorney Ron Lewis noted what the union is asking for has no precedent in Houston.
"They seek to change what is in essence our Constitution to give them something in that Constitution, the City Charter, that does not exist for anybody else," Lewis told Houston Matters.
The City also stresses that equal pay for firefighters and police personnel could cost more than 40 million dollars and would force lay-offs.
This all comes after contract negotiations between the City and the union fell apart.