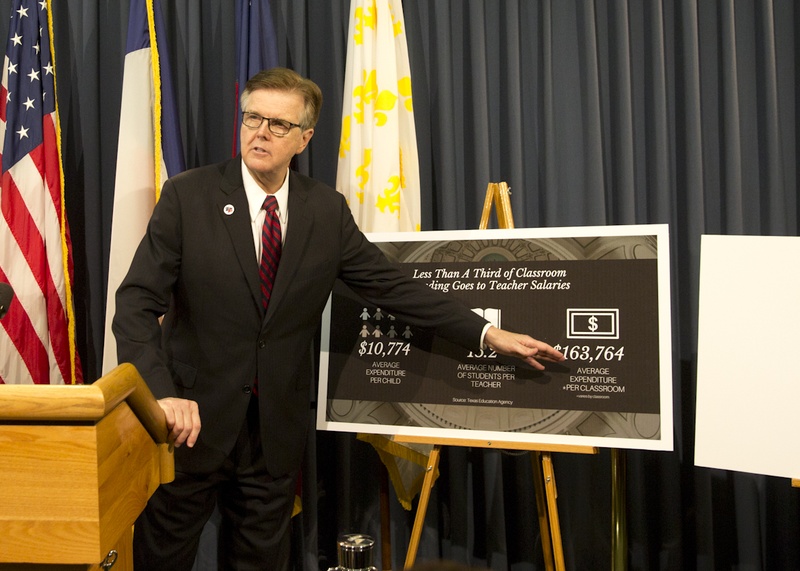 Teacher bonuses and increased retirement benefits are on the docket for the special session of the Texas Legislature, which begins on Tuesday (July 18, 2017).
Lt. Governor Dan Patrick says the proposed school finance reform plan includes using money from the Texas Lottery for bonuses for veteran teachers.
Here's what he had to say at Thursday's press conference in Austin.
"So in our plan, step one — the longevity bonus — teachers with six to ten years of experience and retired teachers with their 20 years in will all get a bonus starting next March, and the following March, and every March," Patrick said.
But is it a plan Houston-area teachers are ready to get on board with? We ask Zeph Capo, president of the Houston Federation of Teachers.