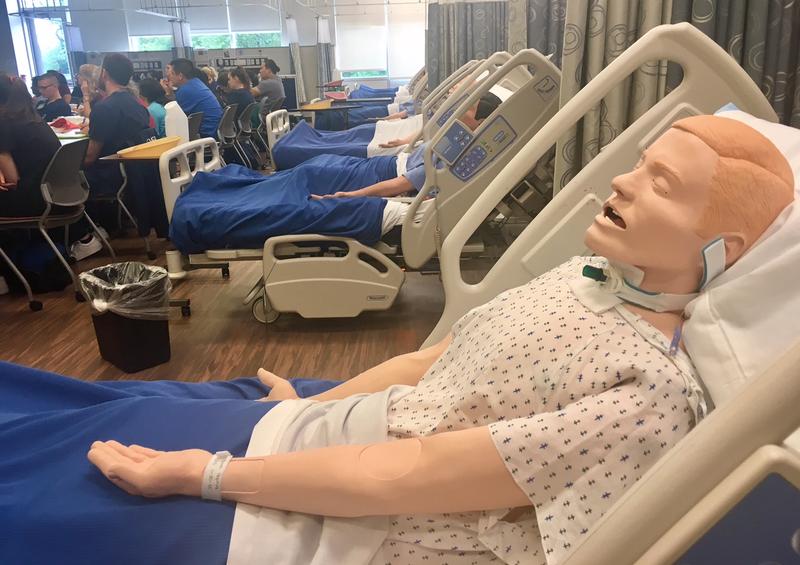 Texas is facing shortages in the workforce in fields like nursing and education. One solution: Lawmakers passed a bill this session allowing community colleges to offer bachelor's degrees in certain fields. Gov. Greg Abbot signed the bill into law last month.
Jesse Branum is sitting in a first-semester nursing lab at Collin College's McKinney campus.
Branum's a busy guy – he's the father of a baby girl and a two-and-a-half year-old boy. He also works in an ER and attends community college full time.
Branum was trained as a firefighter paramedic, but now, he's thinking about advancing his career. He's in the right spot, because in a couple of years, Collin College plans to offer a four-year degree in nursing.
"I found out that I enjoy the medical side a little more, because I feel like I'm doing more and contributing more and already being affiliated with Collin and here and knowing they had the ability to possibly offer a BSN, why not go here?" Branum said.
For Branum and students like him, going to a community college is more affordable than a university. He thinks other students juggling work, school and raising a family would also like to get a four-year degree at their local community college.
"Not only does it cut down costs for us as students," Branum said. "It also increases the amount of nurses we can put out into the community to help and be there for patients."
That's good news since there aren't enough nurses in the state right now. Neil Matkin, president of Collin College, said he's talked about that shortage with local hospital officials.
"It's a nationwide problem and in Texas, we're projected right now today to have a shortage of 70,000 nurses by 2020," Matkin said. "In Collin County, we have about 1,400 nurses that are needed each year to meet the demand and there's not been a BSN program until now."
Three Texas community colleges offer bachelor's degrees under a pilot program the Legislature passed in 2003. In 2015, Tyler Junior College got legislative approval to offer a bachelor's degree in dental hygiene.
This new law expands what community colleges can offer in three areas – nursing, applied science with a focus on early education and applied technology.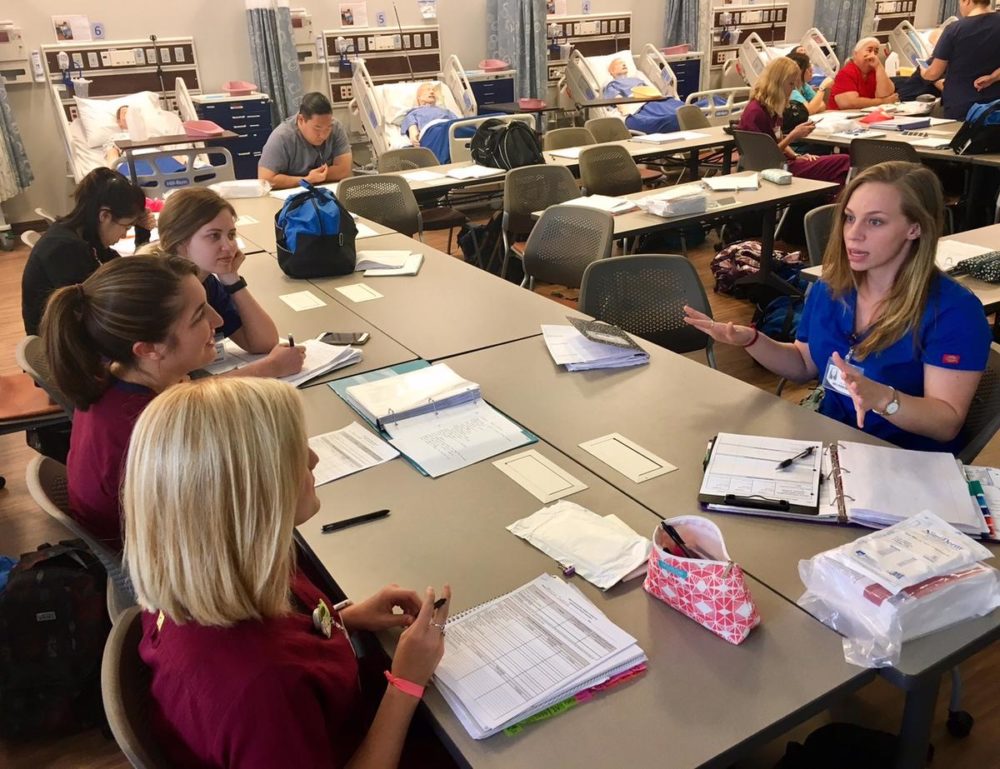 Matkin believes this will attract a different kind of student.
"I believe it's going to open doors for students that would otherwise not have the opportunity, and I couldn't be prouder than to be in a situation of opening those doors and creating that on-ramp for students," Matkin said.
Especially, Matkin said, students who want to stay close to home and enroll in an affordable program.
At Dallas County Community College District, President Joe May said the changes will help address a different problem.
"In the case of Dallas, we are really concerned about the shortage of early childhood teachers," May said. "We estimate that we need about 4,350 teachers in the area to provide the services for the 39,000 children who are eligible for pre-K programs within the county."
May said employers are looking for job applicants with more skills, so job seekers are returning to school to learn them.
"It's that big change, in terms of the expectations of employers that are driving us to look at degrees differently, realizing that we're continuing to see more knowledge skills required in areas that in the past you'd have looked at differently," May said.
Back at Collin College nursing lab, students are listening to a lecture. The lab has beds with mannequins simulating a real person. The beds have headboards, call lights and oxygen.
"This is set up for that if we would ever have like a crisis here in the community, we could actually bring patients to the area because we could give them supplies and things that they need for an emergency," said Rebekah Larson, a professor in the nursing lab.
Larson's seen the nursing program grow. In the past, she says, this class would have had maybe 35 students. Today, there are 60.
Collin College hopes to have its four-year nursing degree up and running by 2019. But first, it and other Texas community colleges looking to add four-year degrees will have to go through an accreditation process.