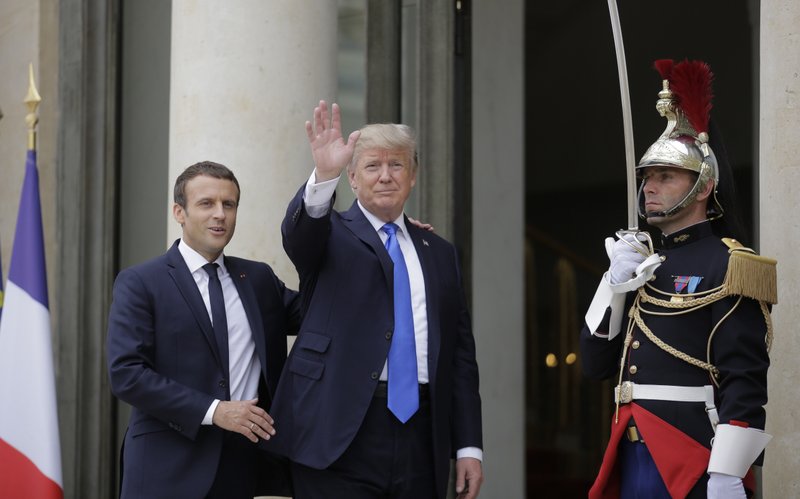 French President Emmanuel Macron, standing alongside U.S. President Donald Trump, says they have agreed to work toward a post-war road map for Syria and are largely in agreement in terms of security and stability in the Mideast.
Macron acknowledged sharp differences with Trump when it comes to the Paris climate agreement. But Macron said he and Trump were able to discuss how best to combat "a global threat with enemies who are trying to destabilize us."
The two spent several hours together Thursday in some of Paris' most opulent settings, with a visit at the golden-domed Invalides (ahn-vah-leed) monument followed by a meeting at the presidential palace.