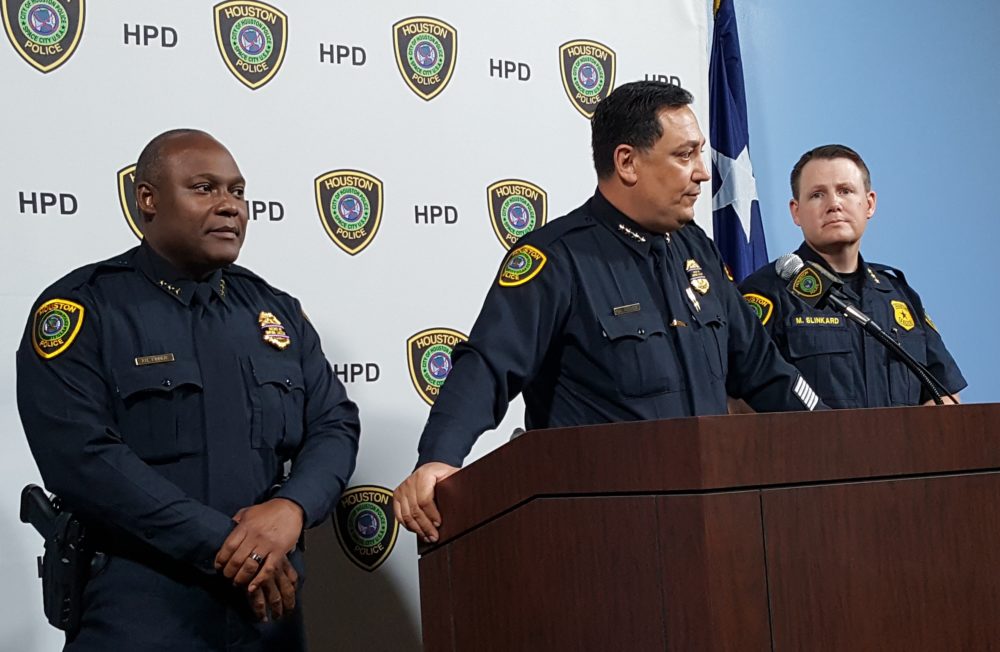 On today's edition of Houston Matters, HPD Chief Art Acevedo takes your questions and comments about law enforcement-related issues in the city, from the recent "sanctuary cities" bill (and the lawsuits against it) to the implementation of HPD's new overnight investigative unit, and more.
Also this hour, we discuss whether the oil and gas industry is at odds with U.S. Energy Secretary Rick Perry. And we talk with some of the folks behind the popular fiction podcast Welcome to Night Vale, which is doing a live show in Houston on Friday.
Houston Matters offers a free daily, downloadable podcast here, on iTunes, Stitcher and various other podcasting apps.