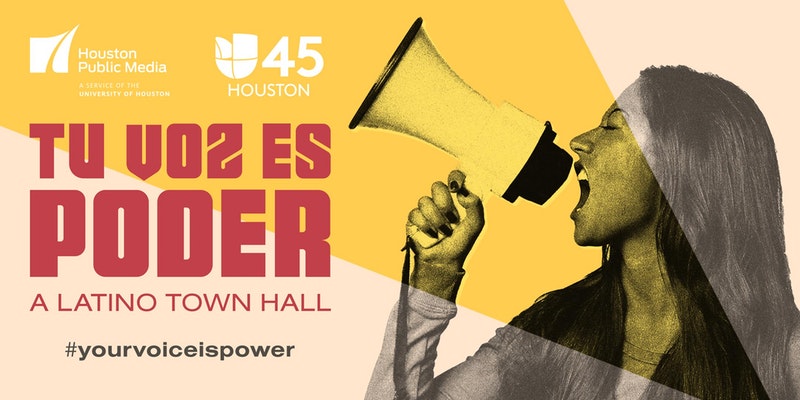 Latino leaders, activists and entrepreneurs are coming together for an interactive 90-minute town hall broadcast to explore issues around immigration and stories of success. "Tu Voz es Poder," which translates to "Your Voice is Power," will be broadcast live on TV 8, July 21 from 7:30 p.m. to 9:00 p.m.
This special event in partnership with Univision Houston, will be simulcast in Spanish (SAP) and live streamed on Houston Public Media and Univision Houston in English and Spanish. The town hall will also stream via Facebook Live on both ours and Univision's Facebook channels.
Special guest hosts for the town hall include Osvaldo Corral, host of Univision 45's "Edición Digital Houston" and Gabriela Natale, three time Emmy-award winning producer/host of the television show, SuperLatina. Corral and Natale will guide the conversation with a panel of guests that include Houston Police Chief Art Acevedo, activist César Espinosa, communications giant Alex López Negrete and restaurateur David Cordúa.
Social media interaction with viewers will be an integral part of the town hall. Immigration lawyers and financial advisers will be on hand in the digital studio with host, Aurora Losada, director of digital operations at Houston Public Media, to answer questions. The community is invited to join this important conversation live via social media using the hashtag #YourVoiceIsPower or #TuVozEsPoder.
"Tu Voz es Poder" is part of Houston Public Media's DiverseCity project (#DiverseCity), a yearlong multi-media initiative looking at what Houston's diversity means for the city.