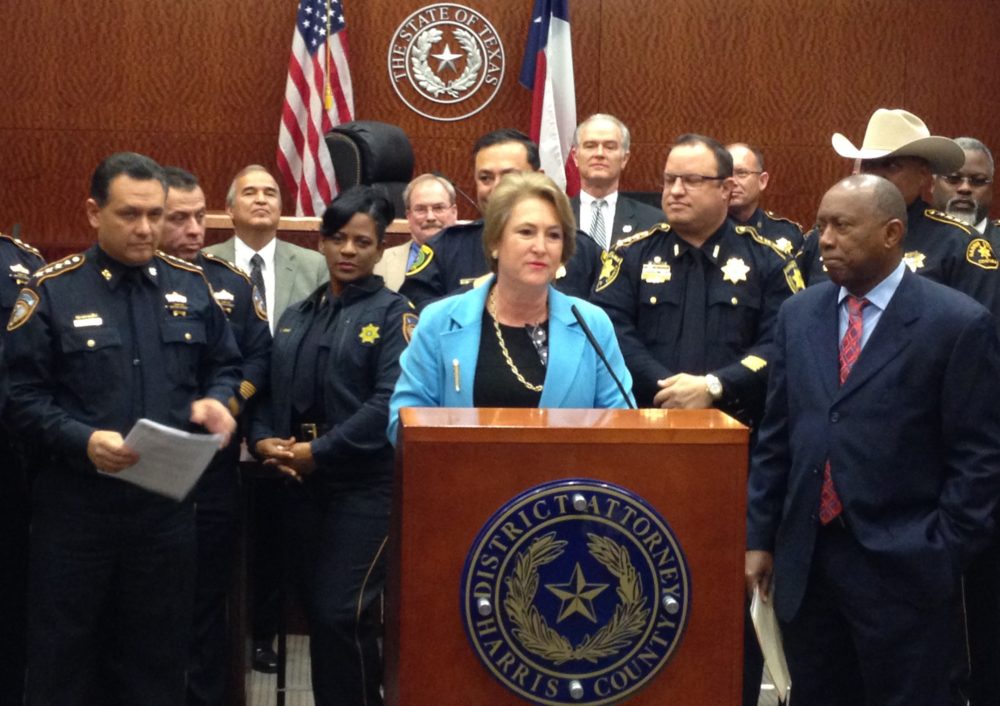 Harris County's largest public housing complex is in the news again following a double homicide in March. Families at Haverstock Hills Apartments struggle to keep gang activity off the property, and now they're getting more help from public officials at a community resource fair this weekend.
Residents of Haverstock Hills Apartments are suing the owners of the complex, claiming that they failed to provide adequate security. Fearing gang violence isn't new for the Haverstock Hills community, though.
Seven years ago the Harris County District Attorney's Office filed an injunction banning many gang members from the property.
Shekira Dennis is the community outreach coordinator for the DA's Office. She said they're planning a community fair this weekend to show Haverstock Hills residents that their public safety is a priority.
"Upgrade the security, upgrade the cameras, upgrade the lighting," she said. "Those are the things that I think aid in their safety. We plan to commit to staying involved at Haverstock in a meaningful way as an agency."
The fair will provide kids with free immunizations. There will also be dentists, job counselors and public library officials at the event.
According to Dennis, Haverstock Hills is the largest public housing facility in Harris County so it needs extra attention from public officials.
Residents are suing the Equality Community Housing Corporation and J Allen Management Company. They claim that the security gates haven't worked for nine years and the guard station is unmanned.