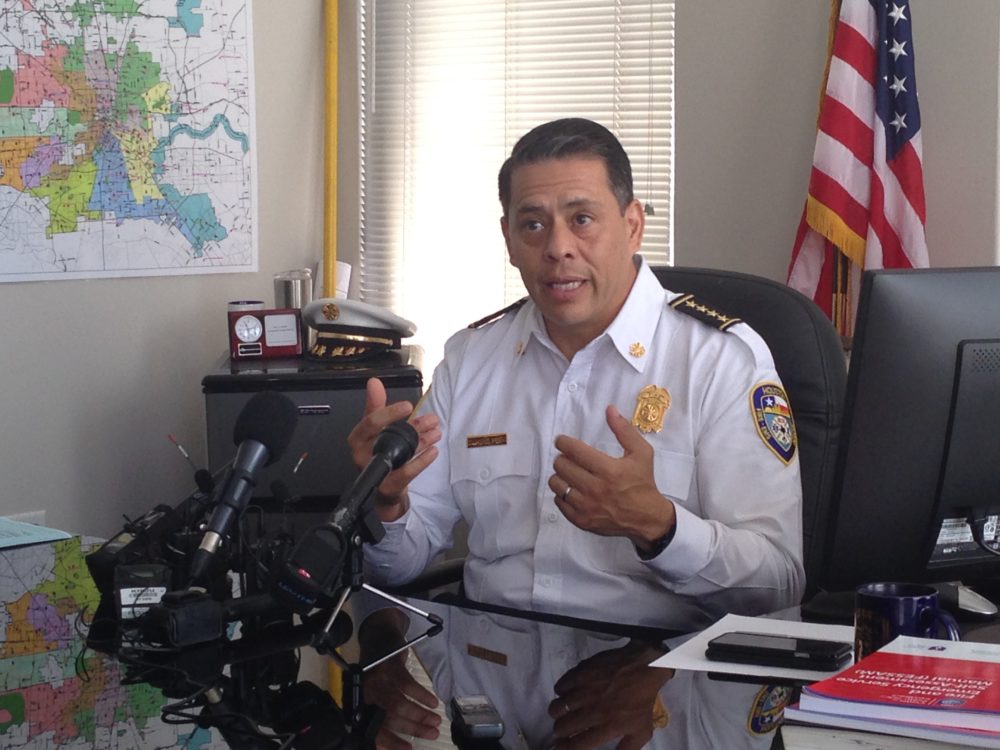 The Houston Fire Department (HFD) is modernizing its fire safety inspections after an audit recently released by the City's Controller exposed multiple deficiencies and a risk-based model is one of the main changes.
HFD is classifying the buildings it has to inspect based on a combination of factors, such as the type of activity they conduct, as well as whether or not they have a sprinkler system and the number of calls they place to HFD, among others.
That way, HFD will be able to determine which buildings need to be inspected every year and which don't.
Chief Samuel Peña says there is a specific goal of conducting "about 11,000 inspections per year."
Using a new records management system is another change.
The audit found that there wasn't a centralized system for record keeping.
Peña says Houston's fire inspectors will now use tablets to document their work in the field and computerized systems that will also allow them to share useful databases with key City departments, such as Neighborhoods and Public Works and Engineering.
HFD currently has 125 inspectors, but Peña notes that, based on estimates, "we think we may need an additional 13 to 15 inspectors," although that will depend on several factors, including the inspectors' performance using the new protocols and systems.
City Controller Chris Brown oversaw the audit and thinks the inspectors also need to better manage their overtime expenses because in fiscal years 2015 and 2016 "they went one point six million over (budget)."
Brown also says it is likely the City will conduct another audit in about a year and a half to check on the progress HFD has made.