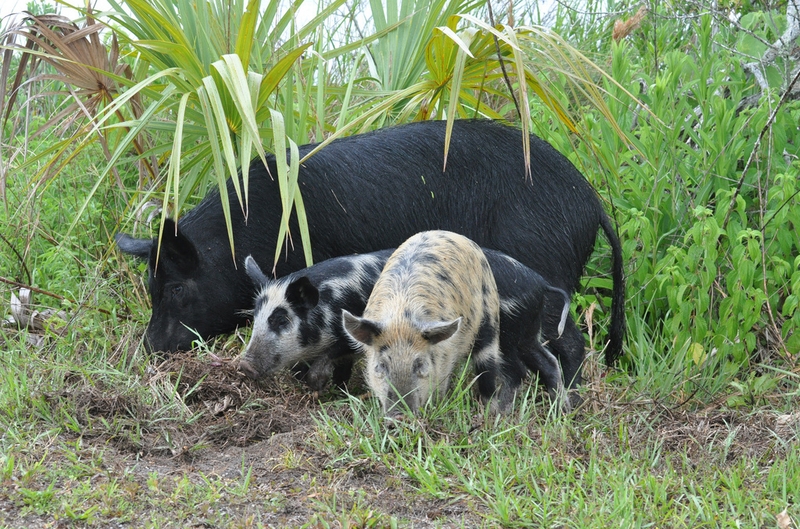 Wild hogs and hot air balloons aren't a good mix, wrote one Republican lawmaker to Gov. Greg Abbott in May, trying to convince the governor to veto a bill he said could create a "future catastrophe." The request seemingly fell on deaf ears; Abbott signed the legislation last month. Here's what you need to know:
• The bill creates "a false sense of safety," state Rep. John Cyrier, R-Lockhart — whose district was the site of a deadly balloon crash last summer — told Abbott in a May 27 letter, referencing a measure that will soon let Texans hunt feral hogs from a hot air balloon. Lawmakers unanimously passed the legislation in May, but Cyrier said he didn't speak up because "it was something that I personally had missed" amid the session. People in Texas are already able to hunt feral hogs using a helicopter, thanks to a bill the Legislature passed in 2011. Cyrier, a licensed airplane pilot, said he's done it more than 10 times.
• There are plenty of feral hogs in Texas. More than 2 million wild pigs currently roam the state, and officials have taken numerous jabs at trying to halt the destructive species' growing population. A company behind an EPA-approved brand of hog poison withdrew its request in April to operate in Texas after meat processors and hog hunters mobilized against it, placing the measure on hold (for now). Texas Agriculture Commissioner Sid Miller, a supporter of the pesticide, stepped in mud when he suggested his agency could remove important warnings on the label of the approved hog poison.
• A hog wild memory from the Texas Capitol: When the Texas House debated its proposed 2018-19 budget in April, state Rep. Jonathan Stickland, R-Bedford, suggested lawmakers defund the state's feral hog abatement program, calling it a waste of taxpayer money. That angered some in the chamber, including state Rep. Drew Springer, R-Muenster, who said he'd support Stickland's proposal — but only if lawmakers would nix the same amount of funding for roads and highways in Bedford, Stickland's legislative district. Almost 100 of the 150 representatives backed Springer's slap at Stickland, ultimately forcing Stickland to withdraw his proposal. Here's how the exchange ended.