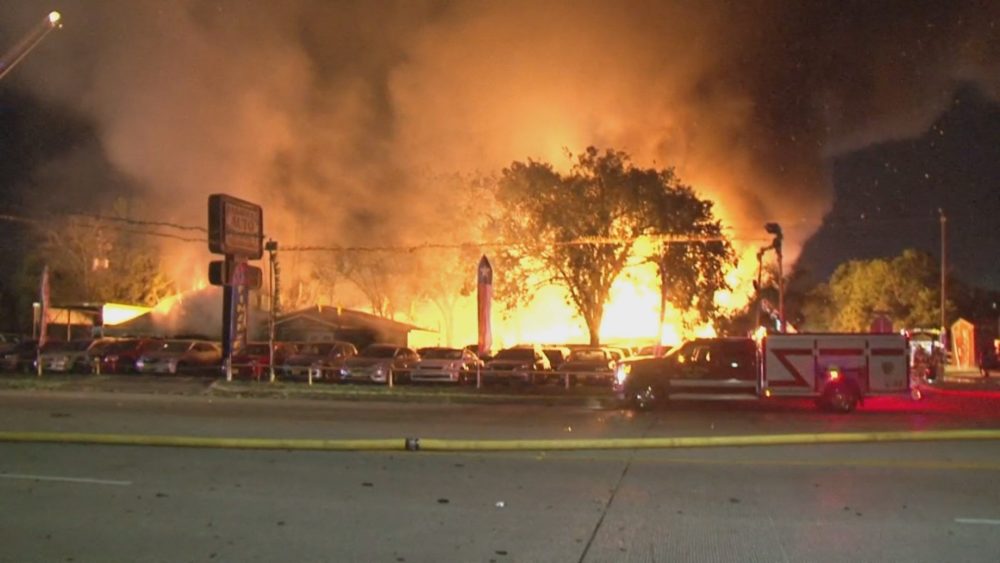 Officials say an overnight fire at a vacant warehouse in South Houston spread to a used car dealership and left hundreds of homes and businesses without electricity when a transformer blew.
A Houston Fire Department statement says the blaze was extinguished before dawn Thursday. Nobody was hurt. Arson investigators from nearby Pasadena are investigating.
Fire department authorities say a transformer near the two-story warehouse exploded during the fire reported around 11:30 p.m. Wednesday. CenterPoint Energy had restored most power by Thursday morning.
Officials say several vehicles in a dealership lot were damaged or destroyed. Some of the vehicles burned. No damage estimate was immediately available.