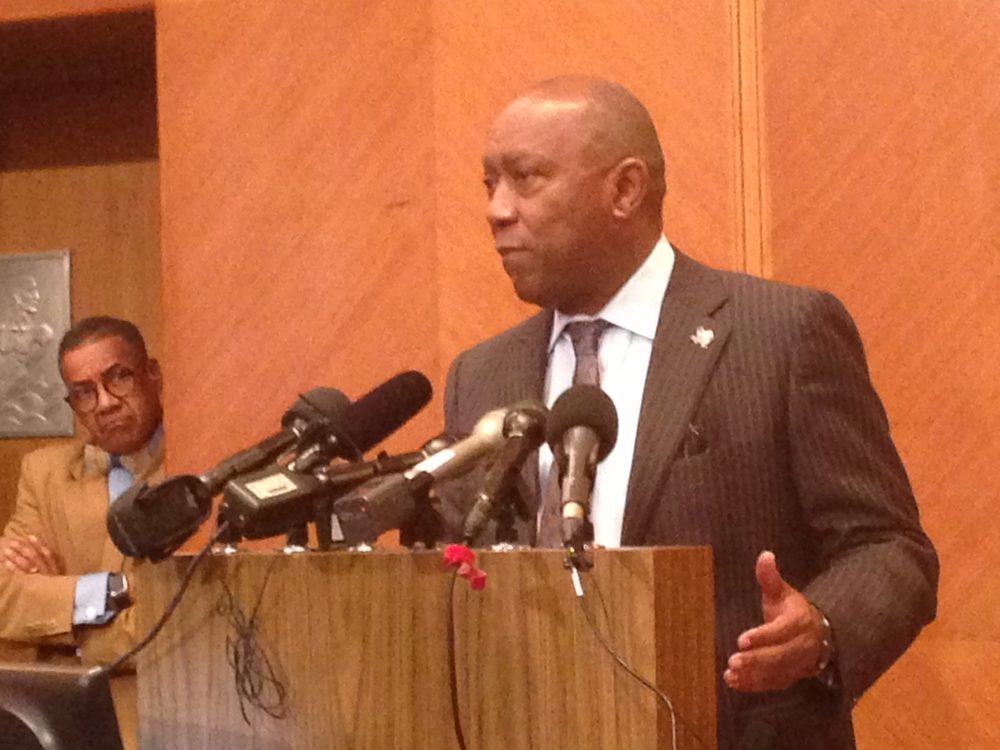 Sylvester Turner is tentatively reversing course on his plans for the City's revenue cap and now says it is not likely that a proposition to repeal the cap will be included on the November ballot, as he intended.
The November ballot will already include a proposition on the City's pension obligation bonds, which amount to $1 billion.
The approval of that proposition, which was included in the final version of the bill that the Texas Legislature approved this year regarding the Mayor's pension reform plan, is the last step for the pension reform to become a reality.
"Do I want to run the risk of losing the reforms that we've made to our pension system that have been hurting this city for seventeen years? No," Turner said during the customary press conference held after the City Council's meeting.
The November ballot will also include bonds for general improvements in Houston which would be in the hundreds of millions.
Bob Stein, a Political Science professor at Rice University, says Turner's change of mind is wise because "…you put that in front of voters and they're gonna have a hard time swallowing it and, if you added to that the revenue cap repeal, I think you would get people voting against all three."
Houstonians approved the revenue cap in 2005 and eliminating it could mean a property tax increase.
Turner has supported repealing the cap, or at least changing it, since he was campaigning for Mayor back in 2015 because he contends it holds down the City's budget and limits the ability to provide services.