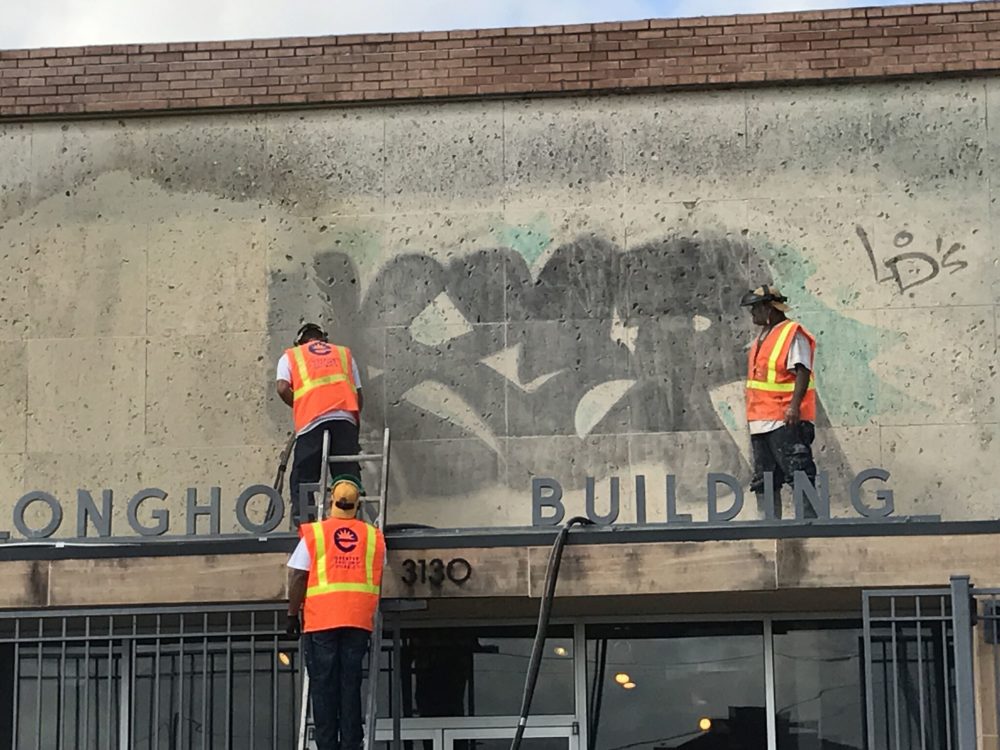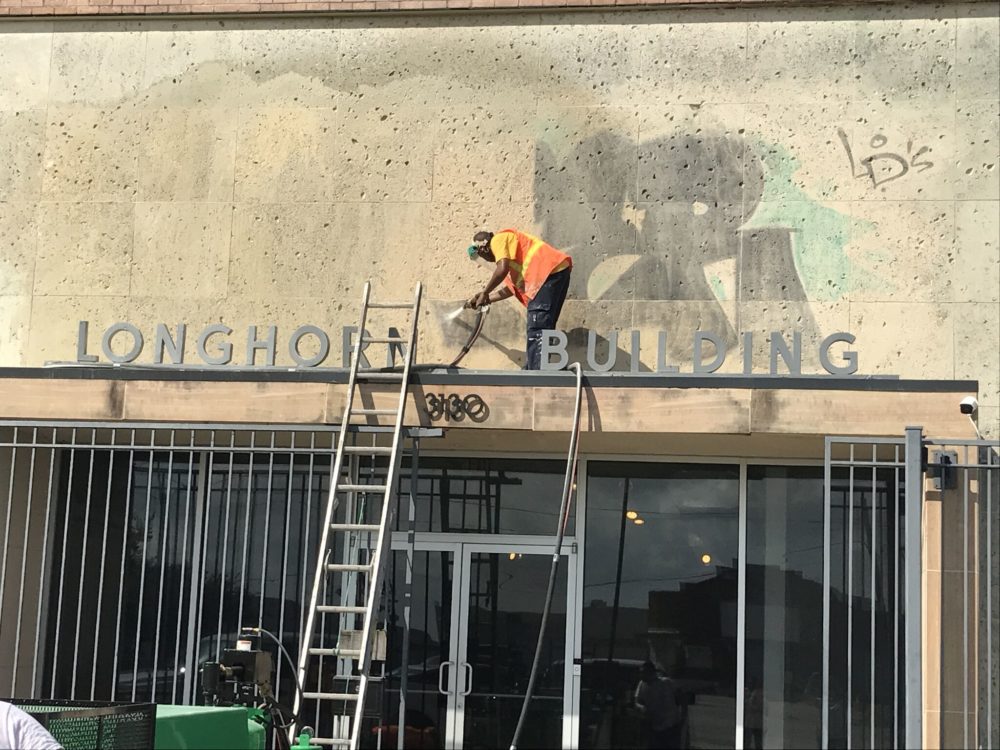 Crews in charge of cleaning up graffiti and tagging in Houston are using a new device that seems to be making their dreams come true.
The device is a blaster that uses almost microscopic glass beads mixed with water and compressed air, which makes it easier to clean up difficult surfaces like concrete, asphalt and limestone rock.
Martin Chavez, director of Constituent Services and Public Safety at the Greater East End Management District (GEEMD), is in charge of its Graffiti Abatement Team.
They started using the blaster just last month and Chavez explains the device is also good for the environment because it doesn't require using chemical solvents.
"It's just, you know, glasses, it's like beach sand actually and it's just compressed air and just a little bit of water," Chavez tells Houston Public Media.
The new tool is also saving time.
As an example, a job that could have required more than 10 hours was completed in just one hour.
The GEEMD's Graffiti Abatement Team started working in 2001 in the East End.
Eventually, it expanded to other parts of Houston through agreements with management districts and even beyond that.
"We also partnered with the City about six years ago. They contracted us to do the City graffiti abatement for the whole city, which includes parks, libraries…," explains Chavez.
So far, the crew has cleaned up approximately 198,000 graffiti sites in Houston.