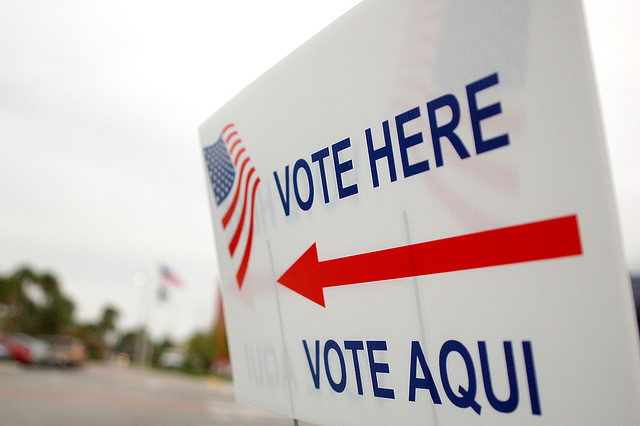 Last year, 21 percent of all registered voters in Harris County had Hispanic surnames. But Thousands more could be eligible to vote.
That's why Mili Gosar with the Harris County Voter Registrar says the first step is to give training to people in Spanish who want to register others to vote.
"Providing a training in Spanish, is just one step in the right direction to have more inclusivity among our electorate, and to allow ever body that wants to register and wants to vote the opportunity to do so," Gosar says.
The county plans to offer more Spanish sessions before the elections.
Cassandra Champion is with the Texas Civil Rights Project.
She says providing training in Spanish isn't a luxury but the law.
"Under the voting rights act, specifically section 203 it's a requirement that we offer these election related materials in Spanish, especially in communities where the Spanish speaking population rises to a certain level," Champion says.
All the training materials were translated in to Spanish and an instructor delivered the information in Spanish.
At the end, participants received a 2-year certification to be a volunteer deputy voter registrar.