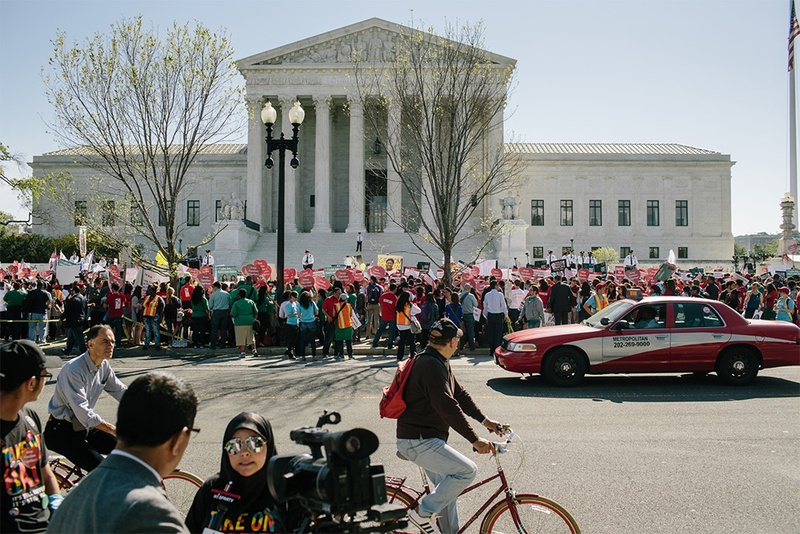 Paxton announced on Thursday that Texas would lead a 10-state charge to terminate a policy that has allowed nearly 200,000 undocumented immigrants to live and work in the state. Here's what you need to know:
• A quick look at the numbers. The Deferred Action for Childhood Arrivals program is an immigration policy from President Obama's administration that awards a renewable, two-year work permit to undocumented immigrants who arrived in the U.S. before they were 16 and were younger than 30 as of June 2012. More than 220,000 undocumented immigrants in Texas had sought a permit or a renewal one as of August 2016 under DACA, and nearly 200,000 of those had been approved, per government data.
• The short version of how we got here: In 2014, Texas led the charge on what eventually became a successful 25-state challenge against a second Obama-era policy known as DAPA — a broader program that would have shielded around 4 million undocumented immigrants from deportation. The states involved convinced a district judge and appellate court that Obama overstepped his executive power, with the final blow being delivered last year when the U.S. Supreme Court split on the issue, upholding the appellate court's decision. Earlier this month, the Trump administration announced it was canceling the 2014 policy, with one catch: DACA and some expanded permits would remain in effect.
• That won't cut it, is essentially what Paxton and other officials said in their letter on Thursday. So they gave the Trump administration an ultimatum: Close the loop and cancel DACA — including the renewal and issuing of future permits — by Sept. 5, or the same states from the 2014 lawsuit will bring the 2012 policy to court.
• "Evident xenophobia" is how Thomas Saenz, president and general counsel of the Mexican American Legal Defense and Educational Fund, dubbed the signatories' move, adding, "Their political careers and each of their states will suffer from their mean-spirited stupidity."