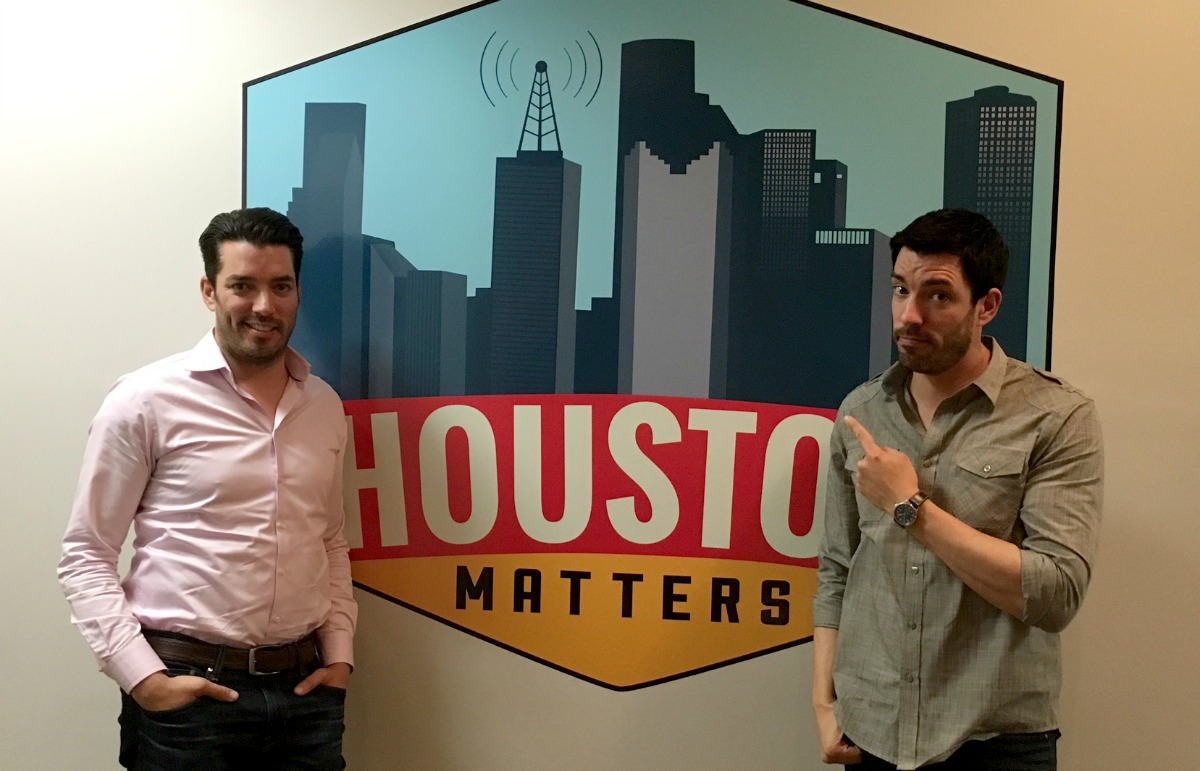 (Above: Jonathan and Drew Scott, otherwise known on the HGTV network as "Property Brothers." Photo: Michael Hagerty, Houston Public Media)
Twins
Jonathan and Drew Scott
, otherwise known on the HGTV network as
Property Brothers
, have numerous spin-off shows, including one called
Brother vs. Brother
, the latest season of which takes place entirely in Galveston. In it, the brothers compete against each other as they mentor a team of home improvement experts. The season finale airs July 5, 2017.
Before coming to Galveston, however, the brothers came to Houston last year to promote their book, Dream Home, aimed at those buying, selling, and fixing up a house.
And while they were here, they talked with our then-colleague Paige Phelps about the book, about some of the disastrous DIY home improvements they've seen homeowners attempt, and about their career, which includes acting, a hit country music single — an even some magic.