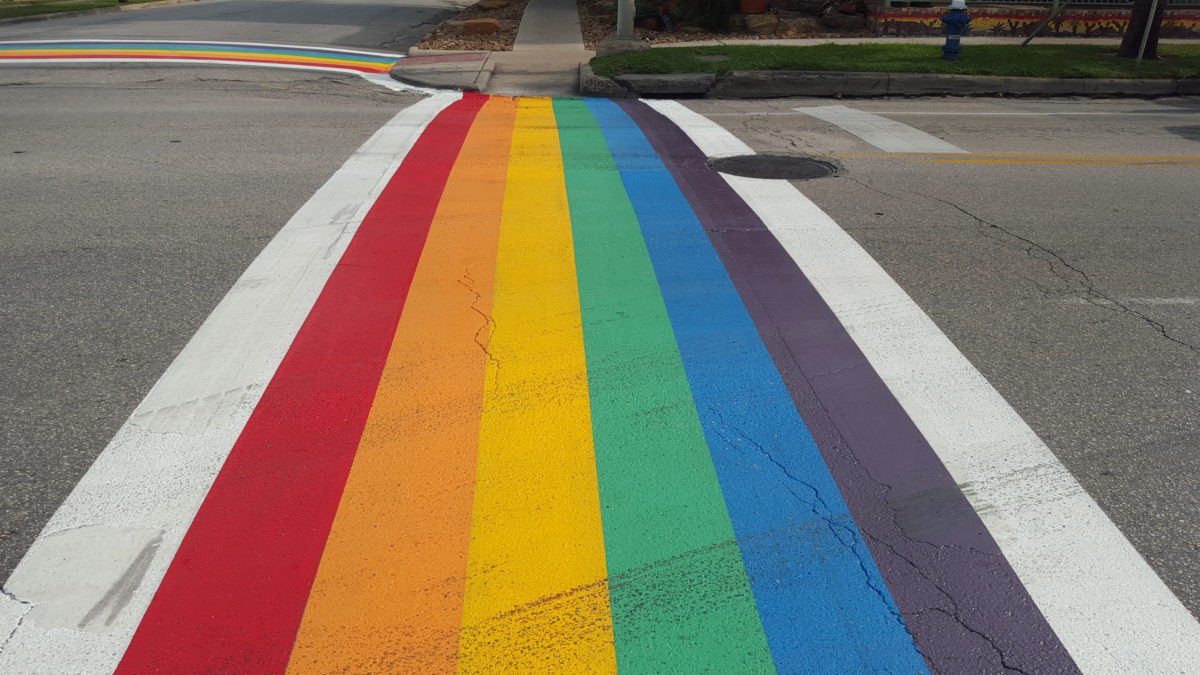 (Above: Rainbow crosswalks now adorn all four corners of the intersection of Westheimer and Taft in Houston's Montrose neighborhood in honor of LGBTQ pride. Photo: Gail Delaughter, Houston Public Media)
This is
Houston Pride Week
, one of the largest LGBTQ celebrations in the country. And last Monday (June 12, 2017) marked the one-year anniversary of the
shooting at the Pulse nightclub in Orlando
that killed nearly 50 people.
In the past few months, LGBTQ rights here in Texas have been at the forefront of legislative issues, with several proposed measures that would directly impact the LGBTQ community, including — most notably — Senate Bill 6, the so-called "bathroom bill."
What other LGBTQ issues are the most pressing here in Houston? We talk with members of the LGBT community about what those issues are, the progress made so far, and what still needs to be done in the years ahead.
Our guests are: Ann Robison, executive director of the Montrose Center; Lou Weaver, transgender programs coordinator for Equality Texas (and one of the grand marshals for this year's Pride Parade); and Cathryn Oakley, senior legislative counsel for Human Rights Campaign.