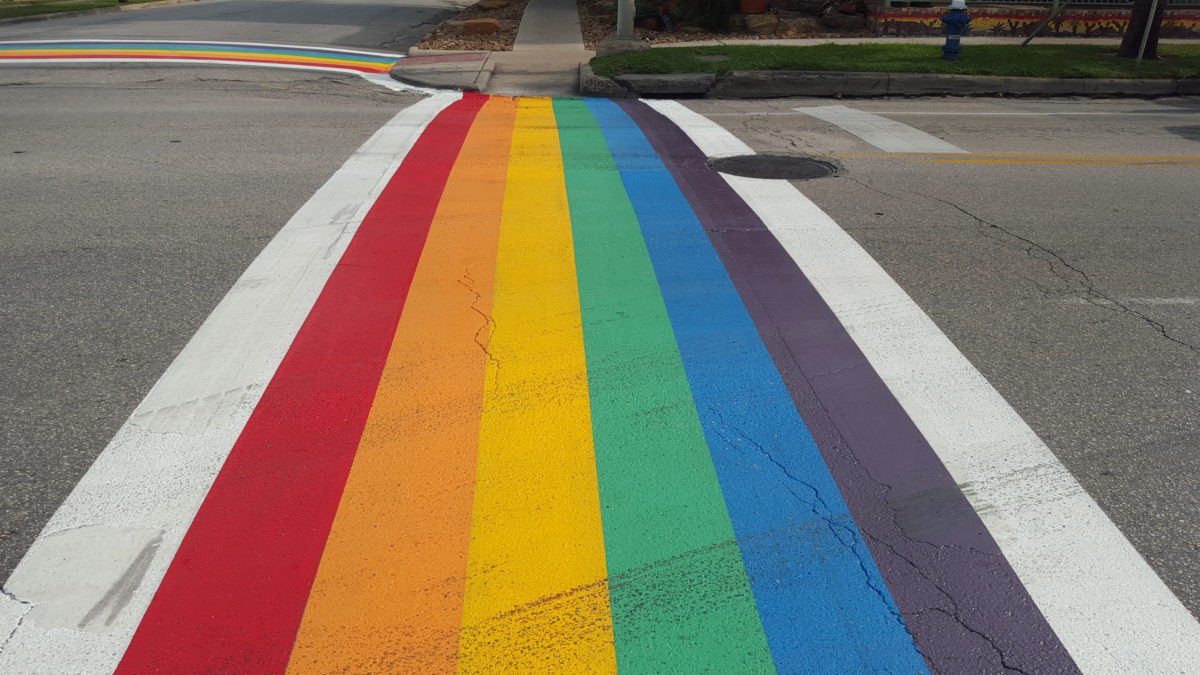 (Above: Rainbow crosswalks now adorn all four corners of the intersection of Westheimer and Taft in Houston's Montrose neighborhood in honor of LGBTQ pride. Photo: Gail Delaughter, Houston Public Media)
This is
Houston Pride Week
, one of the largest LGBTQ celebrations in the country. And last Monday (June 12, 2017) marked the one-year anniversary of the shooting at the Pulse nightclub in Orlando that killed nearly 50 people. In the past few months, LGBTQ rights here in Texas have been at the forefront of legislative issues, with several proposed measures that would directly impact the LGBTQ community, including — most notably — Senate Bill 6, the so-called "bathroom bill."
What other LGBTQ issues are the most pressing here in Houston? And what's being done here and across Texas to address them? On this edition of Houston Matters, we talk with members of the LGBT community about what those issues are, the progress made so far, and what still needs to be done in the years ahead.
Also this hour…
Writing About War Isn't the Best Therapy – But it Helps
Houston native Brian Van Reet is a veteran of the Iraq War. While he's written a fictionalized account of three soldiers' experiences in Iraq called Spoils, he says writing about war isn't necessarily the best therapy, in his opinion. He says it's too public and the process is too tedious. However, many veterans like him do see value in the experience and having their stories told. That's why he's moderating a panel discussion about war fiction — and in particular an anthology of stories called The Road Ahead: Fiction from the Forever War — at Brazos Bookstore tonight (June 22, 2017) at 7. We talk with him about his novel and how the anthology reflects the various perspectives military veterans have about the war.
Live On The Roof: Justin Townes Earle
Acclaimed singer-songwriter Justin Townes Earle followed his famous father Steve Earle into the music business, playing first in his father's band, The Dukes, before signing with Bloodshot Records in 2007 as a solo Americana/folk/country artist.
Earle recently visited Houston Public Media to record a couple songs for an upcoming edition of Skyline Sessions before a concert at The Heights Theater. But instead of performing in the Geary Performance Studio, he took to the roof of our building — with the Houston skyline in the background — to perform two songs: "Champagne Corolla" and "Maybe a Moment," both off his seventh studio album Kids in the Street.
Houston Matters offers a free daily, downloadable podcast here, on iTunes, Stitcher and various other podcasting apps.