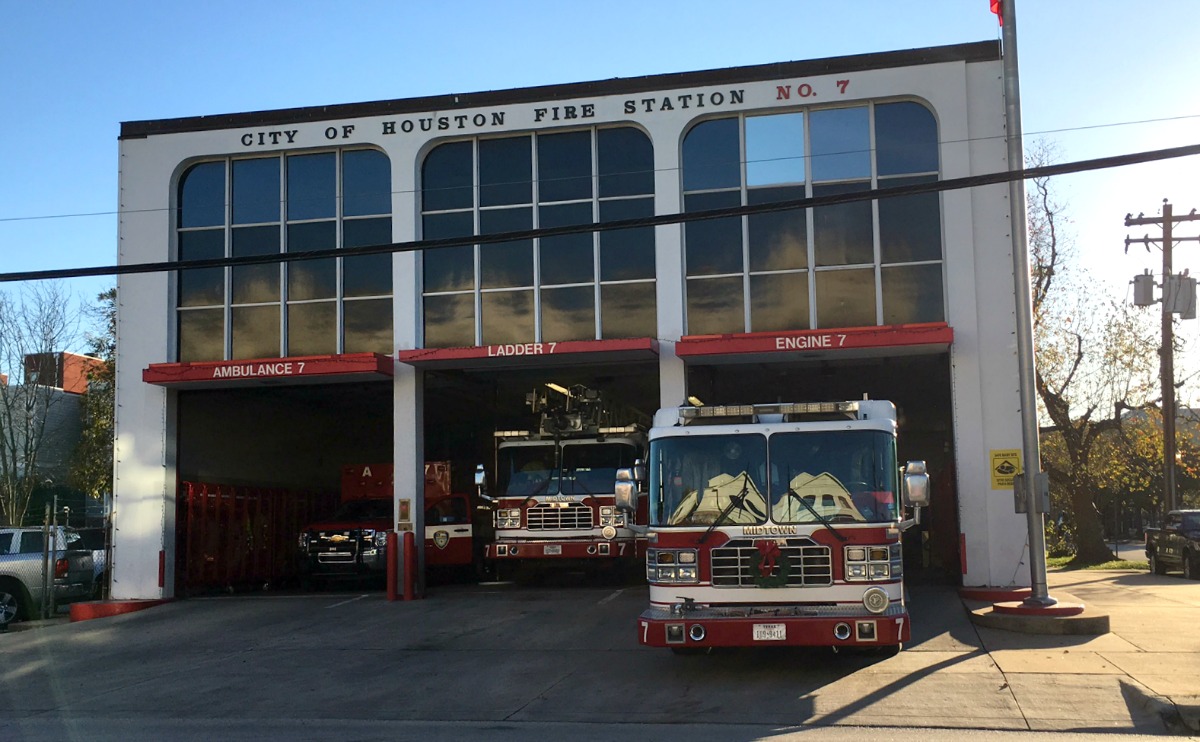 (Above: Houston's Fire Station No. 7. Photo: Michael Hagerty, Houston Public Media)
Houston buildings aren't being inspected for fire safety regularly, and the agency within the Houston Fire Department that's tasked with the job has inflated its inspection numbers and keeps inadequate records. That's according to an
audit of the Houston Fire Department Life Safety Bureau
that was released last week by the City Controller's office.
On today's edition of Houston Matters, we take a closer look at the situation with Controller Chris Brown.
Also this hour…
City Exchange With Dallas
While we prefer to think of Houston as the most important city in Texas, we are aware that other cities exist here. In fact, we're thrilled to see Dallas, San Antonio, Austin and other communities succeed because their success bodes well for the entire state.
This week, we engage in a little "city exchange" with some of the other major communities in Texas, as we talk with reporters/columnists from each town about the major developments in their communities – both good and bad – and consider what lessons Greater Houston might learn from them. On Monday we discussed what lessons could be learned from San Antonio. Today, we continue our series with a conversation about developments in — and lessons learned from — Dallas.
2017 Astronaut Candidate ClassÂ
Houston resident Bob Hines is one of just 12 people NASA selected to join the 2017 Astronaut Candidate Class. That's pretty impressive considering there were over 18,000 applicants. We talk with Hines about the application process and what he's looking forward to most as he prepares to start training in August.
The Boy Who Loved Too Much
We've all known someone who seems a little too friendly. Maybe they don't get certain social cues or boundaries. Or perhaps you've known someone who was too trusting or naive about people's intentions. Well, all that pales in comparison with those who are diagnosed with Williams Syndrome, a genetic disorder that makes it biologically impossible for someone to distrust anyone. They see everyone as a friend and are unconditionally loving toward everyone they ever meet.
Journalist Jennifer Latson (formerly of the Houston Chronicle) takes readers inside the world of a young man with Williams syndrome in her book The Boy Who Loved Too Much: A True Story of Pathological Friendliness. Houston Public Media's Dacia Clay talks with Latson about the three years she spent chronicling the experiences of 12-year-old Eli D'Angelo.
Houston Matters offers a free daily, downloadable podcast here, on iTunes, Stitcher and various other podcasting apps.