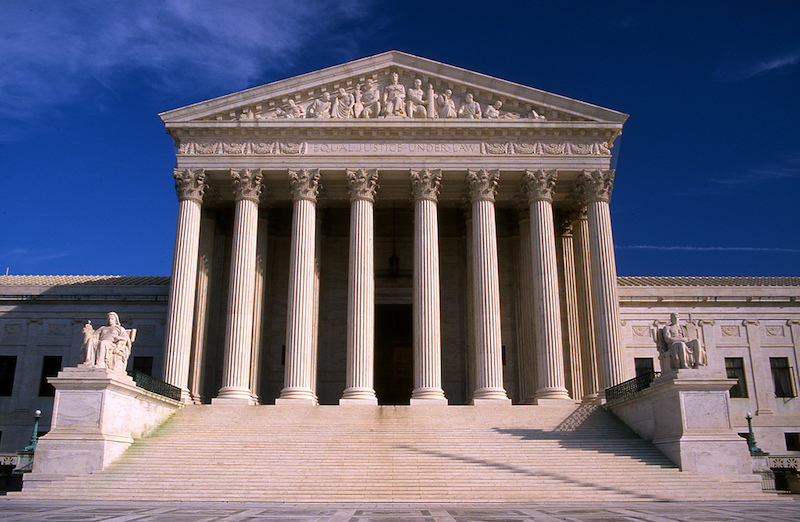 The Supreme Court has agreed to hear a case on legislative redistricting, which could have implications for Texas. The case addresses the practice of so-called partisan gerrymandering, drawing legislative boundaries to favor one party over another.
The justices say they'll decide next session whether Republican lawmakers in Wisconsin drew electoral districts so out of whack with the state's political breakdown that they violated the constitutional rights of Democratic voters.
"The courts have been very hesitant to get involved in policing how these partisan maps are drawn. They simply haven't done it," says Josh Blackman, who teaches constitutional law at South Texas College of Law Houston.
The Wisconsin case comes as Texas is fighting legal challenges to its own legislative maps. Federal judges have ruled the Texas Legislature intentionally diluted the voting power of African-American and Latino residents.
"If the court explains that it's completely valid to make these maps based on political considerations, that would bolster Texas' case," Blackman says. "They're saying, 'Look, we're not trying to harm African-Americans and Latinos. We're trying to harm Democrats.' And that may sound somewhat unseemly, but if the court gives its blessing to that sort of regime, then Texas is on a stronger footing going forward."
Blackman notes the high court is also likely to take up the Texas redistricting case next session. He says that, given the state's racial history, it could be harder to make that argument for Texas than for Wisconsin, which remains more than 80 percent white.