Round two on the "bathroom bill" begins at the Texas Capitol in less than one month — and only 44 percent of voters in the state think the issue is important, according to the latest University of Texas/Texas Tribune Poll. Here's what you need to know:
• Why is the issue headed into overtime? After the House and Senate failed to compromise on legislation to regulate restroom use for transgender Texans in the 140 days allotted for a regular session, Gov. Greg Abbott listed the issue — one that's been brewing in Texas for some time — as one of the 20 items he wants lawmakers to tackle starting July 18.
• The bathroom debate, then vs. now. About a month after the regular session kicked off, 44 percent of Republicans and 37 percent of Democrats dubbed bathroom regulation legislation important. Four months and hours of finger pointing later, 54 percent of the GOP's voters say the issue is important, while only 35 percent of Democrats say it is.
• Speaking of the upcoming special session: Property tax reform — another issue lawmakers didn't pass during the regular session — is also on Abbott's special session to-do list. The two chambers were at odds over how and when local governments could raise property taxes without voter approval. According to another response to the UT/TT Poll, 77 percent of Texas voters support new limits on local governments trying to raise taxes.
Texas voters on the "bathroom bill"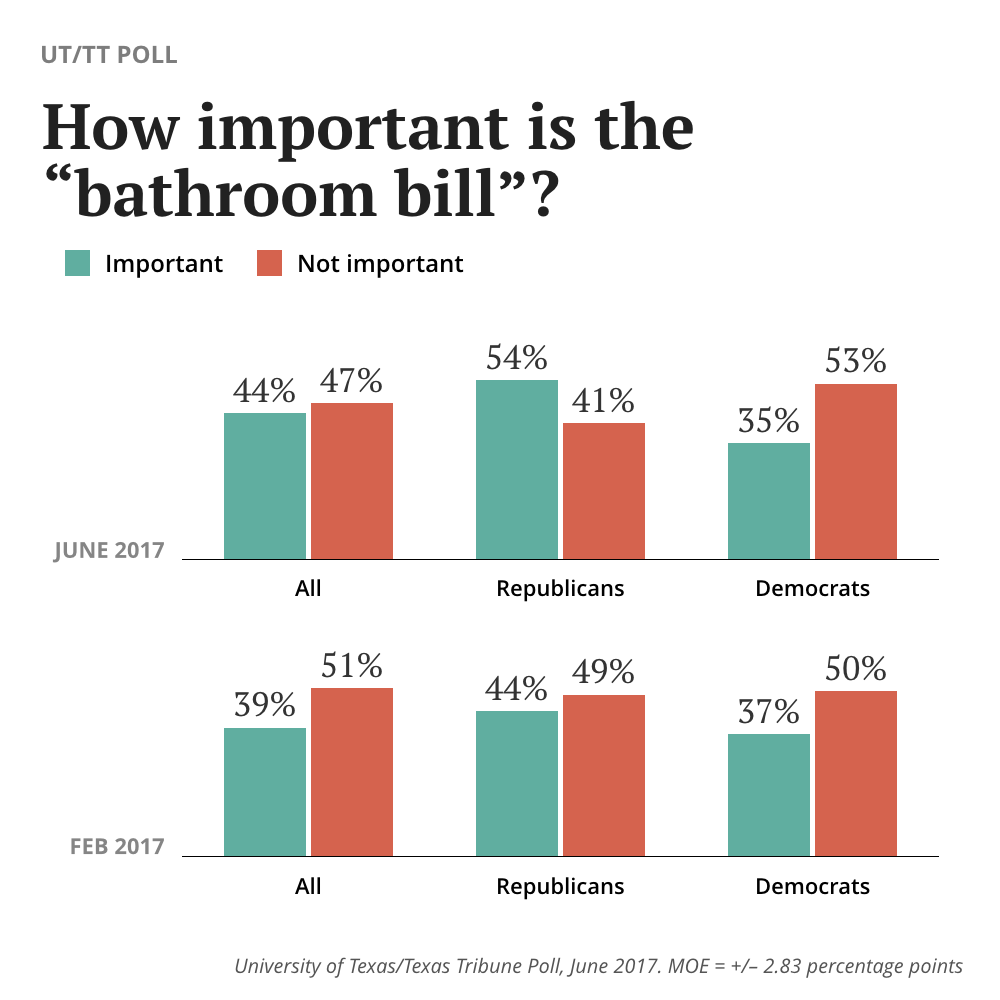 Subscribe to Today in Houston
Fill out the form below to subscribe our new daily editorial newsletter from the HPM Newsroom.